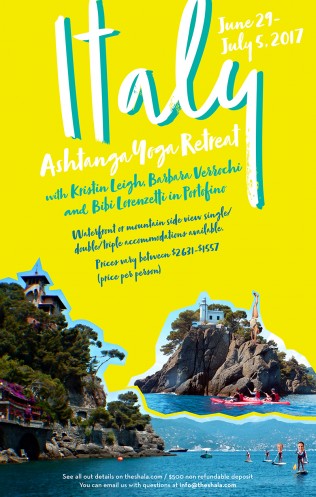 Ashtanga retreat in Portofino, Italy with Kristin, Barbara, and Bibi
June 29-July 5th
Hotel regina elena, santa margherita
read more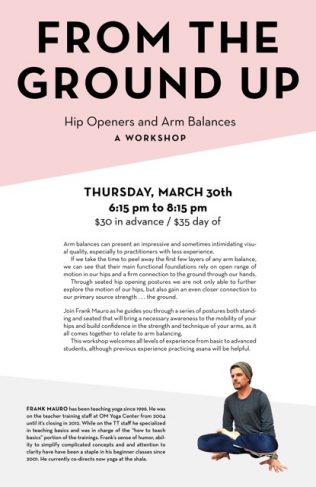 hip openers & arm balances workshop with frank mauro
read more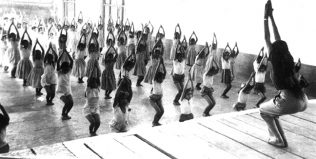 Kids yoga in Fort Greene
$15 drop in/$55 four class card
Sat, april 8, 15, 22, 29
3:15 to 4:00pm
ages 7 and up
no experience necessary
taught by kristin dispaltro loosvelt
Kids Yoga at the Shala
In this class, kids will explore yoga in a supportive, fun, non-competitive environment. Through yoga postures (standing, seated, and balancing poses), they will move in new and engaging ways that naturally develop strength, steadiness, flexibility, coordination, confidence, and focus. They will also be introduced to basic breathing and mindfulness techniques as well as restorative rest, helping kids to cultivate an ability to access a place of ease, calm, and well-being within themselves.
sign up here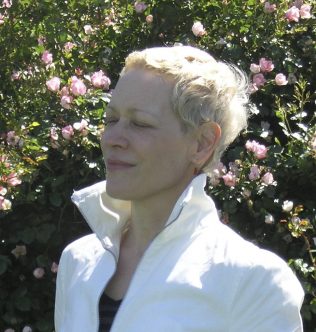 Scapulo-Humeral Rhythm and Arm Balances
April 29th, 12-3pm
$50 early bird, $60 at door
the shala union square
A workshop with Alison West
read more
The Shala Welcomes back Edwin Bryant!
Friday, April 7, 2:00 to 6:00pm
$65
The Shala Union Square
Teaching a workshop on the Yoga Sutras of Patanjali
read more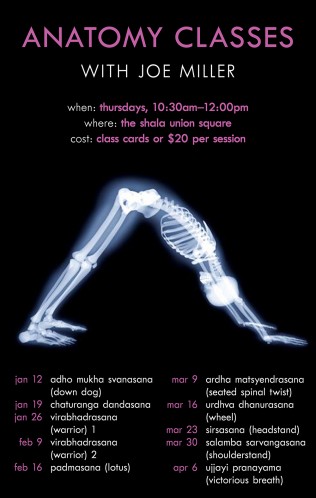 anatomy classes with joe miller
thursdays, 10:30-12:00
$20 per session or class card
the shala union square
read more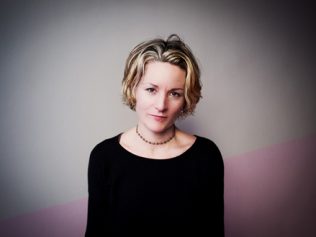 the teacher is present
Saturday, June 10 to Sunday, June 11
$200 for weekend, early bird $175
the shala union square
a two day training with annie piper
read more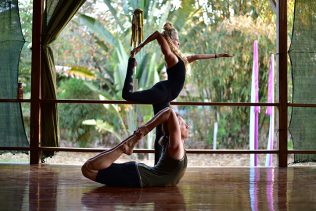 liberation in backbends!
saturday, april 29, 3:30-6:30pm
$35 in advance, $40 at the door
the shala union square
with Ron Reid & Marla meenakshi
read more
Sharath Jois will be teaching in NYC this May!
May 26-31
Sign up through Jois Yoga, http://joisyoga.com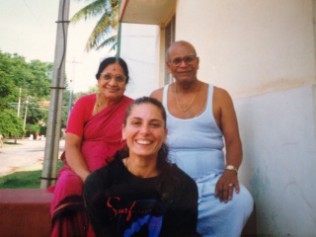 yoga sutra class with maria rubinate
fridays, 2:30 to 3:30
by donation
the shala fort greene
Join Maria and visiting guests for the Shala's ongoing recitation and exploration of Patanjali's Yoga Sutras. By donation. All are welcome!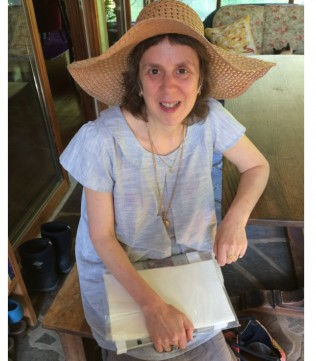 The Yoga Sutra as a Story
sunday, may 7
$30
the shala union square
Lecture with ruth lauer-manenti
read more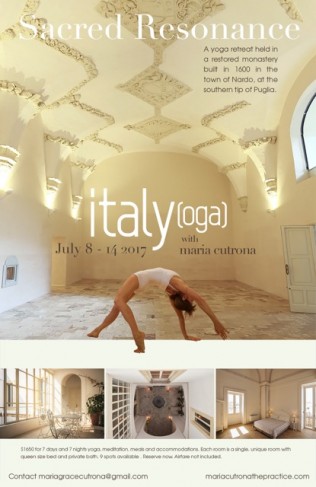 Italy retreat with Maria Cutrona
July 8 to 14
to sign up, go to mariacutronathepractice.com
read more