the shala community movie night! Friday, May 5th, 7-9pm
read more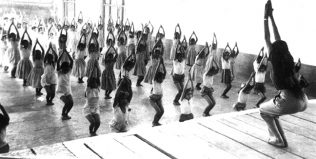 Kids yoga in Fort Greene
$15 drop in/$55 four class card
Saturdays
3:15 to 4:00pm
ages 7 and up
no experience necessary
taught by kristin dispaltro loosvelt
Kids Yoga at the Shala
In this class, kids will explore yoga in a supportive, fun, non-competitive environment. Through yoga postures (standing, seated, and balancing poses), they will move in new and engaging ways that naturally develop strength, steadiness, flexibility, coordination, confidence, and focus. They will also be introduced to basic breathing and mindfulness techniques as well as restorative rest, helping kids to cultivate an ability to access a place of ease, calm, and well-being within themselves.
sign up here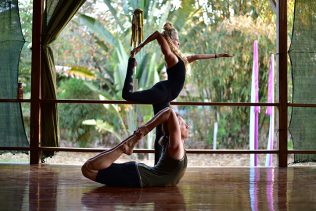 Ron Reid & Marla meenakshi are teaching again at the Shala!
the shala union square
Saturday, April 29th, Liberation in backbends! 3:30 to 6:30, $35 in advance, $40 at the door
Sunday, April 30th, Mysore Ashtanga 8:00 to 9:50, $25 (can pay difference on class card)
Sunday, April 30th, Chanting 10:05 to 10:20 (no cost)
Sunday, April 30th, Int/Adv Class 10:30 to 12:00, $25 (can pay difference on class card)
read more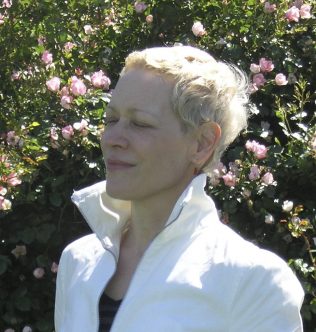 Scapulo-Humeral Rhythm and Arm Balances, a workshop with Alison west
April 29th, 12-3pm
$50 early bird, $60 at door
the shala union square
read more
New Class with Deborah Bagg in Fort Greene
Thurs 12:15
Starting May 4th
I received my Masters in Somatic Psychology from Naropa University in 2005. There I met my lifelong teacher Sofia Diaz who taught me the depth of sacred feminine yoga and how to live open-heartedly. I began teaching yoga in 2006. My classes are focused on wisdom traditions, rhythm and somatic attention. I passionately teach the subtle body, prenatal yoga, hands on assists and yoga psychology in the Teacher Trainings at Yogamaya. I am thrilled to be part of the Shala. My love is for all things witchy, wise and wonderful. You can learn more at www.deborahbagg.com and www.fertilegroundnyc.com
sign up here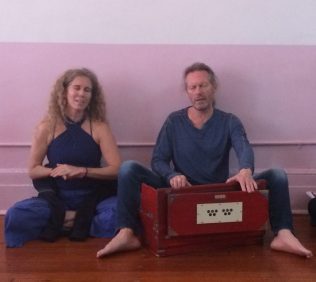 Come chant with ron reid and marla meenakshi this sunday!
Sunday, April 30, 10:00 to 10:25
By donation
Union Square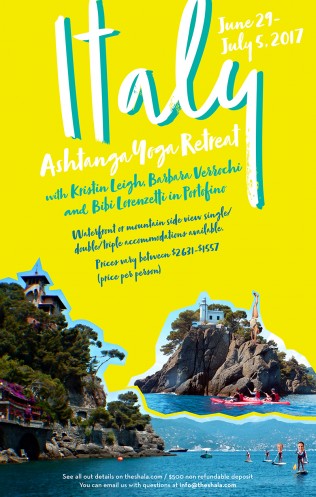 Ashtanga retreat in Portofino, Italy with Kristin, Barbara, and Bibi
June 29-July 5th
Hotel regina elena, santa margherita
read more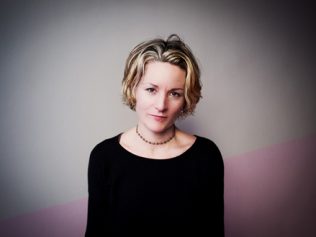 the teacher is present
Saturday, June 10 to Sunday, June 11
$200 for weekend, early bird $175
the shala union square
a two day training with annie piper
read more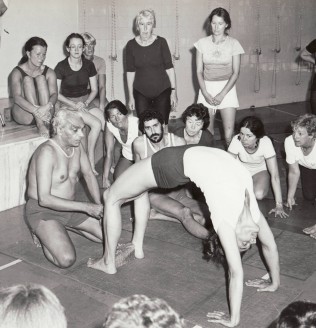 200 hour shala teacher training
Winter-Spring 2018
the shala union square
read more
Sharath Jois will be teaching in NYC this May!
May 26-31
Sign up through Jois Yoga, http://joisyoga.com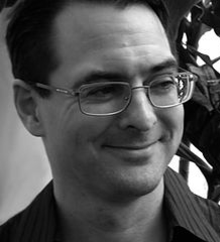 History of Yoga, lectures with Christopher Hildebrandt
Sunday, June 4, 4:30 to 6:30
$25
the shala union square
read more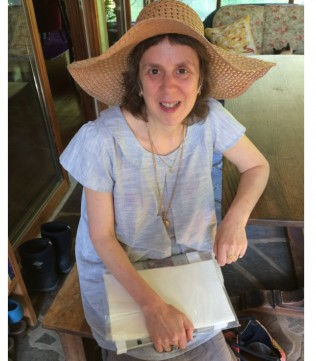 The Yoga Sutra as a Story
sunday, may 7
$30
the shala union square
Lecture with ruth lauer-manenti
read more
enlightened action retreat with annie piper & aaron dias
June 15-18
Menla mountain retreat center
for information and registration go to menlo.us/retreats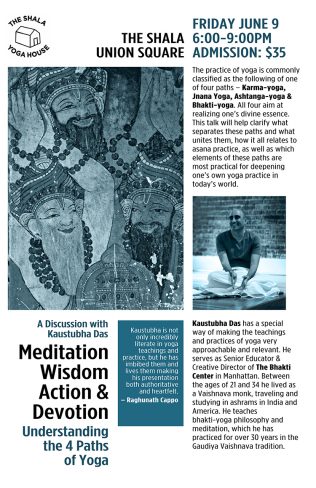 meditation, wisdom, action & devotion
friday, june 9, 6-9pm
$35
the shala union square
a discussion with kaustubha das
read more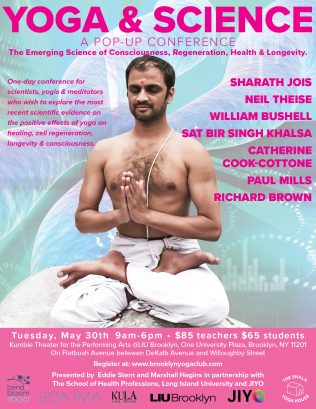 Pop-Up Yoga + Science Conference
May 30 @ 9:00 am - 6:00 pm
$85; $65 full time teachers and students; $55 Sharath registrants
Kumble Theater for the Performing Arts @ LIU Brooklyn, One University Plaza, Brooklyn, NY 11201
Speakers: Sharath Jois, Neil Theise, Sat Bir Khalsa, Paul Mills, Catherine Cook-Cottone, Richard Brown and William Bushell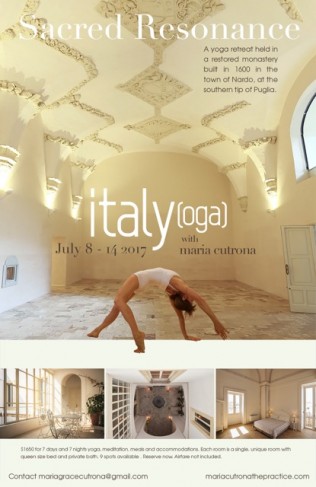 Italy retreat with Maria Cutrona
July 8 to 14
to sign up, go to mariacutronathepractice.com
read more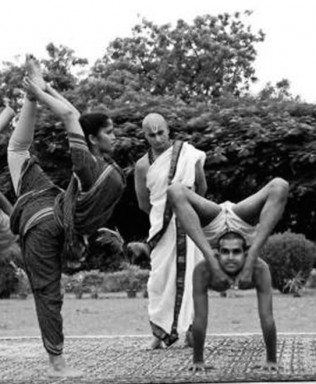 300 hour advanced shala teacher training
Winter-Spring 2018
the shala union square
read more