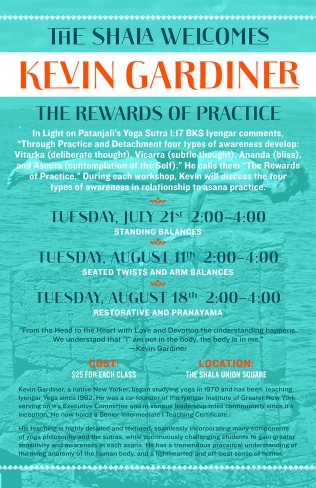 Iyengar Workshops with Kevin Gardiner
july 21 & Aug 11 and 18, 2-4:00 pm
$25 each
the shala union square
read more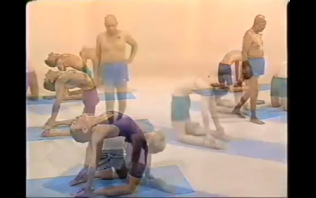 Ashtanga basics on Sundays
fort greene
with Melanie Jane Parker
sundays 2:15-3:45pm
starts july 12th
This class approaches Ashtanga Yoga as a thoroughly dynamic method for a strong and supple body, a peaceful mind, and a steady, resilient nervous system. We will pay particular attention to tristhana (asana, ujjayi, drishti), vinyasa as meditative movement, and basic alignment principles. Beginners welcome and encouraged to attend.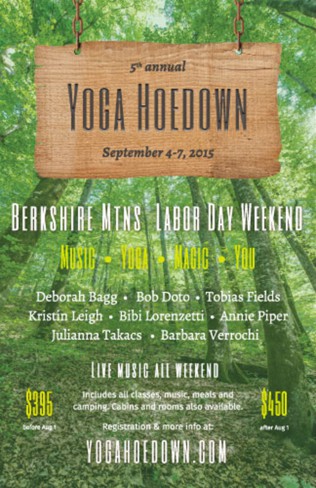 5th annual yoga hoedown
september 4-7, 2015
the berkshires
registration & more info at yogahoedown.com
read more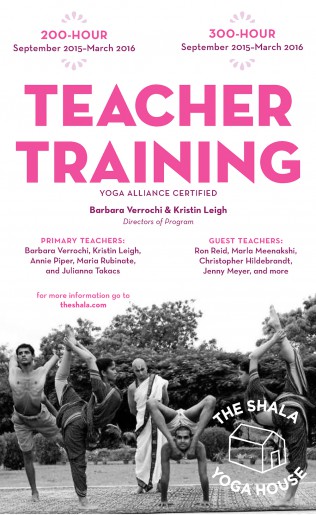 teacher training 2015-16
september 2015–march 2016
the shala union square
read more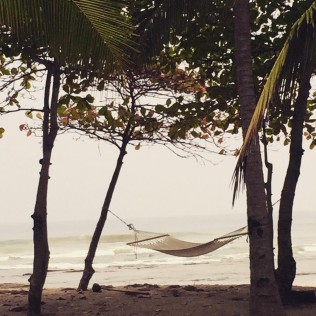 Costa Rica retreat
april 23-30, 2016
santa teresa
Join Barbara and Kristin for ashtanga and vinyasa yoga, surfing, meditation, kirtan, waterfall hikes and relaxation at Pranamar Villas. We will be located right at the beach, perfect for watching the magical Pacific sunsets, swimming, and surfing. The resort also has a pool, great lounging areas, fresh smoothies every day and great food.
read more