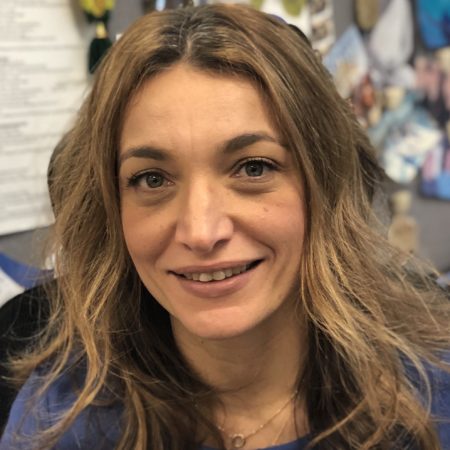 Shortly after graduating from Medical School and moving to the US, in 1998, Dima was introduced to yoga at a local community class. In 2006, she completed her 200 hour Yoga Alliance teacher training certification at New York Yoga and have been teaching Vinyasa ever since.
In 2019, Dima completed the first 75 hour Jivamukti teacher training in New York City with Rima Rabbath. Later that year, she received her 300 hour teacher training certificate at The Shala in New York City under the guidance of Barbara Verrochi and Kristin Leigh, where she continues to study and practice the Ashtanga vinyasa yoga method. She has a special interest in Bhakti yoga and loves chanting with the harmonium.
Dima's classes are uplifting, challenging and thoughtful, integrating the spiritual teachings of Yoga within the practice with a strong emphasis on breath and posture.
Dima is grateful for all her teachers who continue to inspire, support and guide her along the path of Yoga.