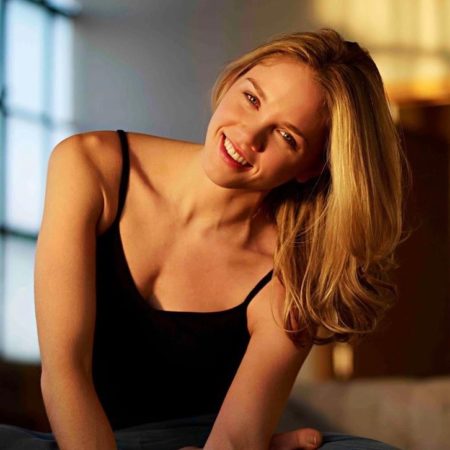 jenny campbell was introduced to yoga through her background in modern dance. she is so grateful for her teachers who have paved this path for her: kristin leigh, barbara verrochi, and laurel hodory. she holds two 200 hour yoga teaching certifications, the first from it's yoga in columbus, ohio and the second from the shala. upon arriving in new york city 10 years ago she searched all over the city to find a yoga home, or 'shala' in sanskrit, and upon taking her first class at the shala, knew she had found what she was looking for.
she teaches and practices with the belief that yoga makes life better and enables us to make the world a more peaceful, joyful place by offering the best version of ourselves to everyone around us. a certified restorative yoga teacher, jenny loves to incorporate elements of this calming practice alongside physically challenging, breath based vinyasa classes.
as a way to offer some calm amidst sometimes chaotic city living, she recently started her yoga company, urban om nyc, offering in-home and in-office yoga classes to busy new yorkers. when jenny is not practicing yoga, she can be found dancing. she is a company member of time lapse dance.