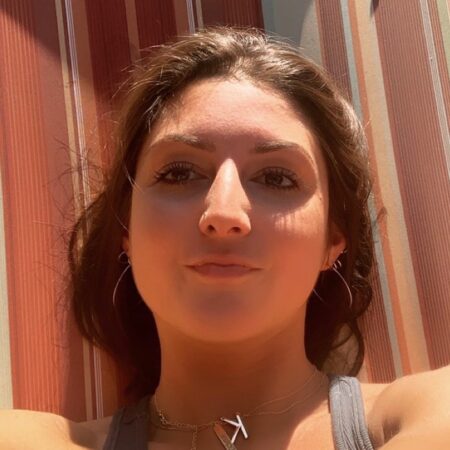 Kayla started practicing yoga in high school to support her lifelong love of sports and movement. After some time, she realized there was more to the practice beyond the physical, and began to engage with the healing, spiritual, and meditative pieces that have helped her develop a fearlessly compassionate attitude towards her own pain and that of others.
Kayla's class encourages returning to the self. You will move through an energizing and creative sequence, create connection with breath, and get a taste of freedom through expression. She hopes you will leave feeling embodied, grounded, and tied to your true, authentic selves, with strength in your body and openness in your heart.
Kayla is also a licensed clinical social worker in private practice and agency-based work in Brooklyn, with the majority of her clients moving through and impacted by systems of oppression. Her therapeutic work focuses on healing wounds of trauma by incorporating mindfulness skills to cultivate awareness, compassion, and grace to reduce suffering and embrace a more fulfilled life.
When she is not on her mat or in the office, Kayla is often seen at her favorite dance classes, seeing live music, or hanging with her people that make her feel loved and nourished.