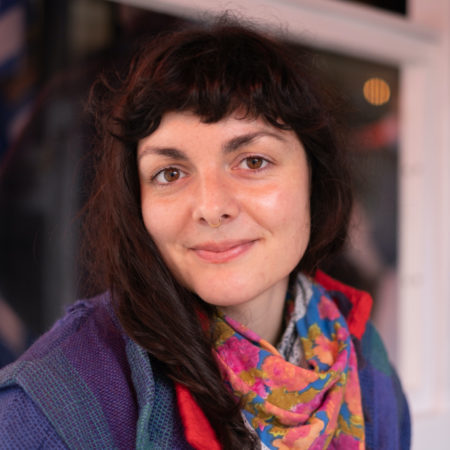 I began practicing yoga in 2003, and teaching in 2013. I have completed several specialized programs in yoga for children and adolescents, prenatal yoga, and movement therapy. In 2019, I earned an MA in Psychology with a concentration in Mental Health and Substance Abuse Counseling at The New School for Social Research. My practice, training, and education shape my approach to working in a range of contexts, including the NYC public school system, within which I've instructed courses in yoga, mindfulness, and contemplative ethics for the last eight years.
In 2011, I initiated an ongoing daily Mysore Ashtanga practice under the guidance of Barbara Verrochi. My practice and teaching are informed by the Ashtanga and Iyengar methodologies, somatics, experiential anatomy as taught by Genny Kapuler, and Buddhist praxis as taught by Michael Stone, Roshi Enkyo O'Hara, and Roshi Joan Halifax. All thanks to my teachers, I understand yoga as a framework for experiencing life in its ecological, relational nature.
I am honored to share in the practice of embodiment with others. In my classes I aim to establish a warm, supportive, and dynamic environment for all students and their integrative processes.