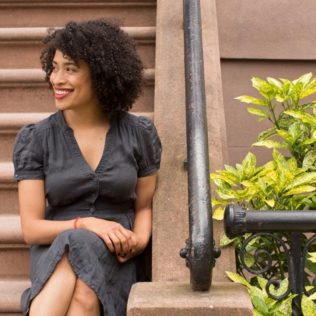 Buddhist Studies: Wednesday Evening Lecture + Discussion
Wednesdays, 6:30-8pm: November 10, 17, 24; December 1, 8
Online
Kate Johnson joins our Buddhist Studies cohort in an exploration of the ten paramis (ten perfections or noble characteristics). Kate is an interdisciplinary teacher, writer, and facilitator. She leads courses and retreats integrating Buddhist meditation, somatic movement, social justice, and creativity. She is the author of the recently published and enthusiastically received Radical Friendship.
sign up here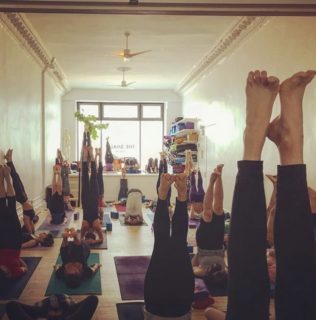 Morning Mysore, In-studio + Online
Mondays & Fridays, 7:15-8:45am
@nowyogany 61 4th Ave, Manhattan
Tuesdays, 7-8:30am
Online & 83 Lafayette, BK
Wednesdays, 7-8:30am
Online & 83 Lafayette, BK
Thursdays, 7-8:30am
Online & 83 Lafayette, BK
Saturdays, 8:30-9:45am
83 Lafayette, BK
sign up here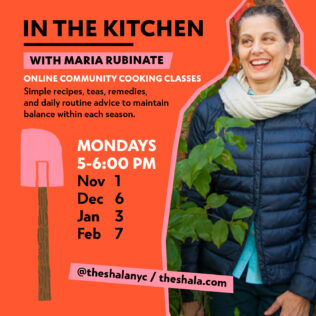 In The Kitchen with Maria Rubinate
Dec 6, Jan 3, Feb 7
Online
A monthly community cooking class. Next class is December 6. Click through to see menu details!
read more
Yoga for BIPOC with Shevy & Sasha
First and Third Sunday of each month 10:00-11:00am
Free and open to all levels
A portion of the proceeds from each Give Back Friday class will go toward building our Racial Justice Initiative. Additional donations are welcome, whether you take class or not. You can donate here.
sign up here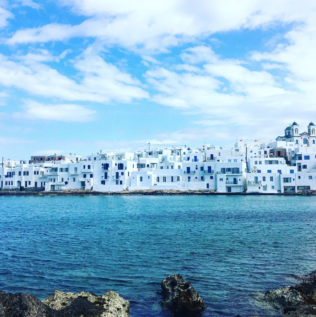 Yoga Retreat with Shala Teachers!
Retreats provide a precious opportunity to develop concentration and insight through deep practice. Join us!
read more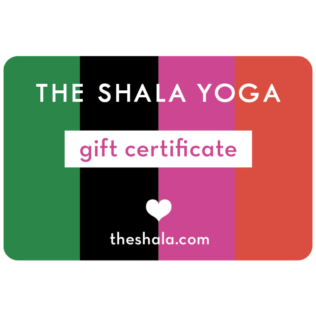 the shala holiday gift certificate
a gift for all the yoga (or yoga-curious) folks in your life. purchase via MBO.
Class Schedule
In Studio, Online, Outdoor