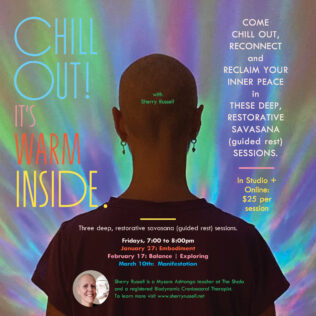 Chill Out! It's Warm Inside: 3 deep, restorative savasana (guided rest) sessions with Sherry Russell
Friday, January 27, February 10, March 10, 7:00-8:00pm
$25 each session, drop ins welcome
The Shala Fort Greene + Online via Zoom
Session 1: January 27: Embodiment | Exploring our inner landscape: viscera, bones, fascia and connective tissue.
Session 2: February 17: Balance | Exploring spheres within spheres of the body: chakra balancing, midline awareness.
Session 3: March 10th: Manifestation | Guided journey designed to enhance your inner glow: cleansing from the inside outward.
read more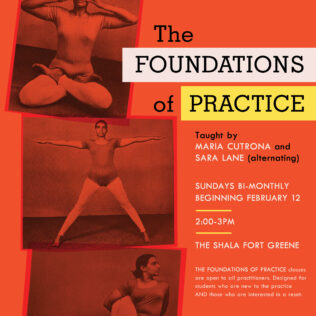 The Foundations of Practice with Maria Cutrona & Sara Lane
Sundays Bi-Monthly starting February 12th
$25 drop in or class cards
The Shala Fort Greene
The Foundations of Practice classes are open to all practitioners. Designed for students who are new to practice AND those who are interested in a reset.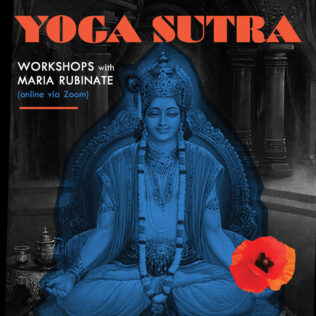 Yoga Sutra Workshops with Maria Rubinate
$30 for each session. Drop ins welcome.
Online via Zoom
The Yoga Sutras of Patanjali is a much revered text that presents the philosophy that underpins the practice of yoga. Whether new to the material or a returning reader, this priceless jewel continues to radiate wisdom for all practitioners. Classes will include chanting, philosophy and discussion.
One Saturday morning a month | Online
November 5
December 3
January 7
February 4
March 4
9-11am
read more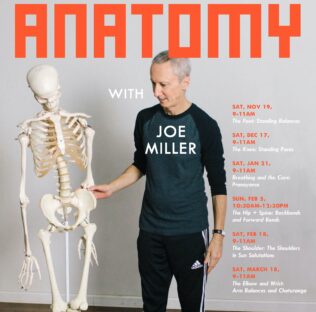 Anatomy with Joe Miller
$25 drop-in
Online via Zoom
Saturday, November 19, 9-11am: The Foot & Standing Balances
Saturday, December 17, 9-11am: The Knee & Standing Poses
Saturday, January 21, 9-11am: Breathing and the Core & Pranayama
Sunday, February 5, 10:30am-12:30pm: The Hip and Spine & Backbends and Forward Bends
Saturday, February 18, 9-11am: The Shoulder & The Shoulders in Sun Salutations
Saturday, March 18, 9-11am: The Elbow and Wrist & Arm Balances and Chaturanga
read more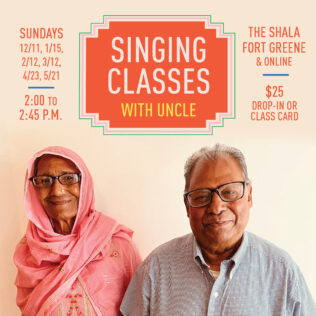 Singing Classes with Uncle
Fridays 2/17, 3/17, 4/21, 5/19, 1:30-2:00pm
$25 drop-in or class card
The Shala Fort Greene
Come sing call and response with Gulam Mohammed Mirashi, Master Vocalist and Teacher. The singing, chanting, and harmonium-playing that you know and love from Shala classes is directly influenced by the teachings of Ustad Gulam Mohammed Mirashi, affectionately known as "Uncle." He is the seventh generation of his vocal line, drawing from the Agra Gharana as well as regional influences from his native Rajasthan. All lessons include scale work, philosophy, and call-and-response singing.
Go to date on class schedule to sign up.
sign up here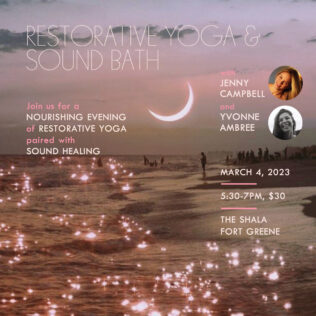 Restorative Yoga and Soundbath
March 4, 2023 5:30 PM - 7:00 PM
$30
The Shala Ft. Greene
Exhausted?
Come join Jenny Campbell and Yvonne Ambree for a nourishing evening of restorative yoga paired with sound healing.
read more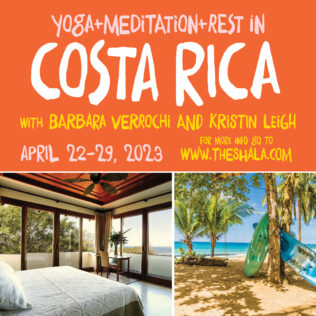 Retreat in Costa Rica with Barbara + Kristin
April 22-29, 2023
Nosara Costa Rica
Write info@theshala.com if you have any questions!
read more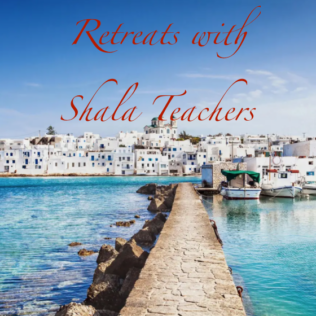 Yoga Retreats with Shala Teachers!
Retreats provide a precious opportunity to develop concentration and insight through deep practice. Upcoming 2023 retreats with Shala teachers. Join us!
read more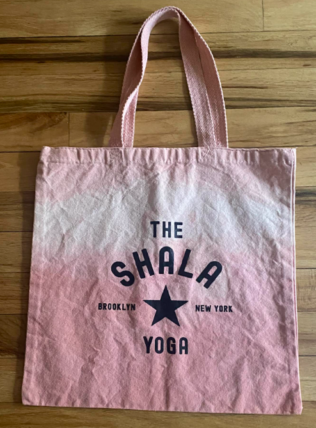 Shala Totes in the Shop
The Shop is Live!
We have Shala Cotton Canvas Totes in White, Black and Naturally Dyed Pink and Blue.
Purchase in the Studio or Online- Shipping is available.
shop now
Class Schedule
In Studio, Online, Outdoor