About the shala
In 2002, Kristin Leigh and Barbara Verrochi opened the Shala in Union Square with the intention of creating a space where fellow practitioners could gather, breathe freely, build strength, and be at ease in their bodies. In June 2011, the Shala expanded to Fort Greene, where the Lafayette Avenue location has since become a cozy shelter for Brooklyn-based yogis.
The Shala's core offerings include daily Ashtanga and vinyasa classes, meditation, and pranayama. Asana classes are taught with consistency and authenticity, and always under the guidance of certified teachers. Additional offerings include philosophy talks, anatomy lessons, monthly kirtans, 200-hour and 500-hour teacher trainings, a unique mentorship program, and international retreats.
Kristin and Barbara are truly grateful for the amazing community that has blossomed around this beautiful practice. They offer deep thanks to their team of skilled and loving Shala instructors and staff, their loyal and dedicated students, and their own mentors and teachers.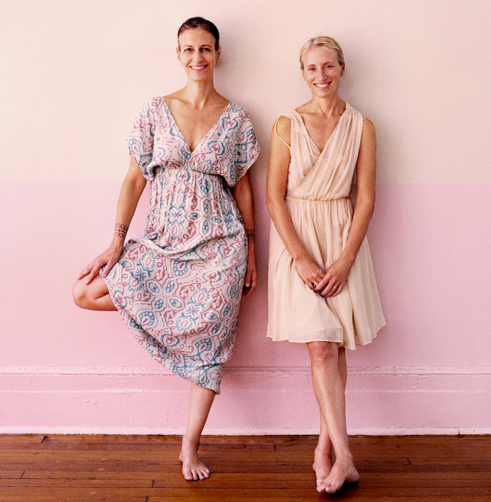 The Shala's Diversity and Inclusion Mission Statement
we at the shala recognize how in both the global and in our personal yoga community there has been a lack of diversity, inclusivity, and representation. we believe all people should have access to yoga and its benefits, regardless of gender, ethnicity, sexuality, age, religion, culture, or socioeconomic status.
our yoga practice reminds us that spiritual growth and social change are two sides of the same coin. we cannot bring about justice and equality for all without turning our gaze inward to see where we (as individuals and as a community) are failing. we need to hold ourselves accountable in bringing about the changes we want to see in the world. with clear intention and tapas (fiery discipline), we are committed to the work of fostering a safe, welcoming, inclusive, diverse, and equitable environment for growth and learning.
it is of the utmost importance that our policies, trainings, workshops, and teaching practices support greater social change and contribute to consciousness-raising both within and outside of the studio. it may be a slow process with many bumps along the way, but we do this together as a sangha (community) we welcome your feedback as we course-correct in our initiative to make the world a safer, more just place for all.
"for the best atmosphere in town, you need not look any further than the shala. the rickety staircase, high ceilings, and creaky wooden floors provide new york yogis with a singular practice space that is rarely found in today's corporate yoga industry. it's a gift and a luxury and no time spent here is ever wasted."
michael laskaris YogaCity NYC
"the Shala has been my yoga studio downtown and home away from home for the past ten years. Owners Barbara and Kristin have managed to create, in the center of all this hellish urban melee, a peaceful, grounded sanctuary that radiates spiritual truth and goodness. They attract a following of badass, ball-busting creative types who truly value serenity, service, calmness, and inner strength over being a rigid workaholic asshole. I can't (no joke) live without it."
molly guy, creative director stone fox bride