Racial Justice Initiative
We at The Shala recognize that white privilege and white supremacy have shaped the contemporary field of Yoga, and that there is a significant lack of representation across the global Yoga community and within our own local Yoga community. 
We believe all people who wish to access the teachings and benefits of Yoga should be able to do so without fear of exclusion, alienation, or rejection, regardless of race, ethnicity, gender, sexual orientation, socioeconomic status, age, religion, or culture.
We practice Yoga to develop awareness and make the unconscious conscious. The processes inherent to social change and social justice require personal transformation in service of the collective; we cannot participate in ensuring justice and dignity for all without examining our own conditioned biases and assumptions. 
With intention and discipline, we are committed to holding ourselves and one another accountable, and to the work of fostering a safe, responsive culture of growth and learning. This is a long and challenging journey, but we endeavor to do this together as a community. We welcome your feedback and ideas as we navigate and course-correct.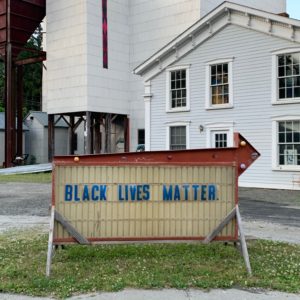 action items: how we are addressing systemic inequities
Community outreach

Fundraising for BIPOC scholarships

BIPOC scholarships for teacher trainees

Professional development for our teaching staff with an emphasis on race, racism, white supremacy, and cultural appropriation in the field of Yoga 

Interactive workshops focused on justice and privilege

Engaging in ongoing conversations regarding studio policies and teaching practices with staff and teachers

Developing a Diversity Working Committee and an Accountability Process/Ethics Committee 

Examining exclusionary language, images, and other messaging in our studios and on our promotional materials, website, and social media accounts

Partnering with organizations dedicated to human rights, all forms of justice, and reparations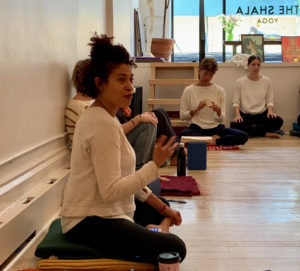 racial justice education
in our last two 200/300-hour teacher trainings, kate johnson has provided her services as a social change and racial justice educator. working from her background in contemplative practice, kate has helped shala teachers, teacher trainees, and students think critically about power and privilege, cultural appropriation vs. appreciation, and how to make the worlds of yoga and meditation more equitable and inclusive.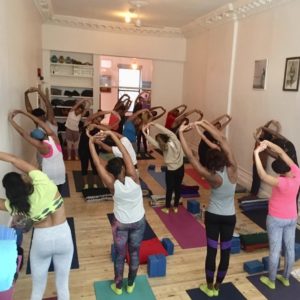 fundraising
Donate to our Racial Justice Initiative and help ensure access for more students. These are long-term projects which will require consistent effort, assessment, and reflection. Your direct support is welcomed! Any amount is appreciated.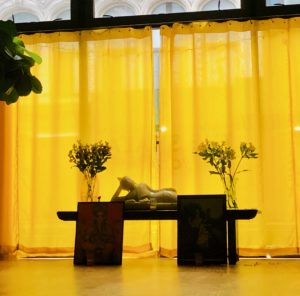 resources for education + action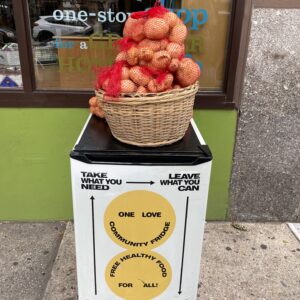 One Love Community Fridge
Barbara and Kristin are proud volunteers for One Love Community Fridge.
One Love works to eradicate hunger, food insecurity and malnutrition by servicing community fridges across Brooklyn and Manhattan, providing access to free, fresh, nutritious food. The 501(c)3 nonprofit partners with farmers, community gardens, and others who share in its values to work toward a more sustainable and equitable world. 
"I'm a firm believer that small, consistent actions can lead to big changes," Asmeret Berhe-Lumax, founder of One Love