events & workshops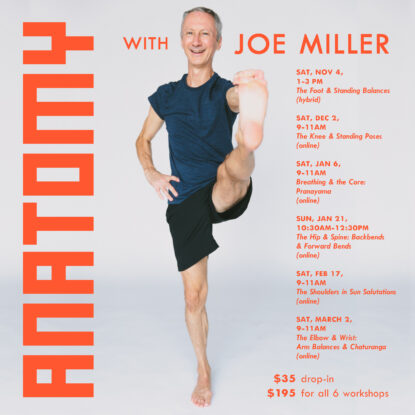 Anatomy with Joe Miller
$35 drop-in/ $195 all 6 courses
Hybrid Nov 4/ Other dates Online via Zoom
sign up here
In these sessions, Joe will explore the anatomy of individual body parts and look at how the anatomy can inform your practice, with a focus on a different group of asanas or other practices for each session. These workshops are suitable for students, teachers-in-training, and current teachers. Accessible and applicable for practitioners with or without prior knowledge of anatomy.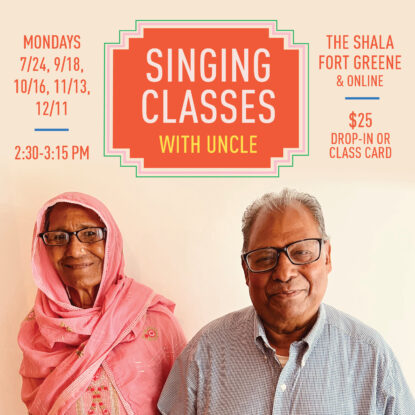 Singing Classes with Uncle
Come sing call and response with Gulam Mohammed Mirashi, Master Vocalist and Teacher.
Mondays: 7/24, 9/18, 10/16, 11/13, 12/11: 2:30-3:15pm
$25 drop-in or class card
The Shala Fort Greene
sign up here
The singing, chanting, and harmonium-playing that you know and love from Shala classes is directly influenced by the teachings of Ustad Gulam Mohammed Mirashi, affectionately known as "Uncle." He is the seventh generation of his vocal line, drawing from the Agra Gharana as well as regional influences from his native Rajasthan. All lessons include scale work, philosophy, and call-and-response singing.