events & workshops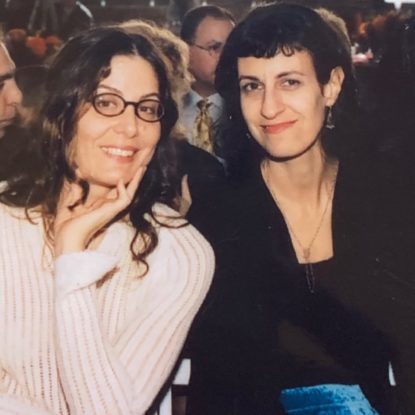 The Intersection of Philosophy & Practice: Four Meditations Suggested by the Yoga Sutras with Maria Rubinate and Barbara Verrochi
Oct 26-27: Saturday & Sunday, 12:30-2:30pm
$35 for one, $65 for both
union square
sign up here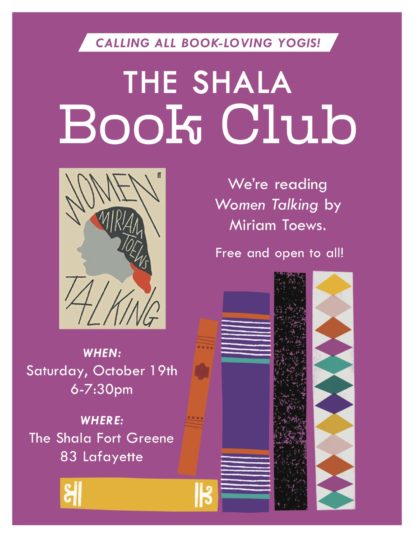 october shala book club
this month we're reading Women Talking by Miriam Toews. bring food or drink and come join the discussion!
saturday, oct 19
free and open to all
Fort Greene
Cultivating a Diverse Yoga Community with Kate Johnson
As yoga teachers, we're not just teaching yoga — we're teaching people. How can we make our classes as accessible as possible for people of all backgrounds and lived experiences?
saturday & sunday, oct 5-6
$45/workshop, $125/weekend, or $175 for credit
the shala union square
sign up here
Join yoga teacher and organizational consultant Kate Johnson for a mindful, embodied approach to cultivating inclusion and avoiding harm. You will leave the weekend with best practices for teaching yoga in diverse community in an authentic, liberated way.
Kate Johnson loves working at the intersections of spiritual practice, social action and creativity, and is a participant in Spirit Rock's 2017-2021 Teacher Training Program. Currently, Kate teaches at New York Insight, The Rubin Museum, the School for Visual Arts, Spirit Rock and at the Institute for Contemporary Art in Philadelphia. She is also on staff at Buddhist Peace Fellowship, where she designs online educational programs integrating Buddhadharma and Social Justice. She is the author of Friendship as Freedom: Mindful Practices for Resisting Oppression and Building Community. www.katejohnson.com
Dates:
Saturday, Oct 5

12:30 – 3:30:

Where do We Begin?: Mindful Speaking and Compassionate Listening
Liberation Lexicon: Developing a Shared Language for Inclusive Community

Sunday, Oct 6

12:30-3:00

Rhizome Map: Seeing Privilege and Oppression in Ourselves and Our World
What Would You Do?: Case Studies

3:30-5:30

Toolkit: Best Practices in Cultivating Diverse Yoga Community
Closing and Next Steps

Cost:

$45 individual workshops
$125 weekend
$175: 15-hours applied towards 300-hour accreditation | includes 7.5 hours homework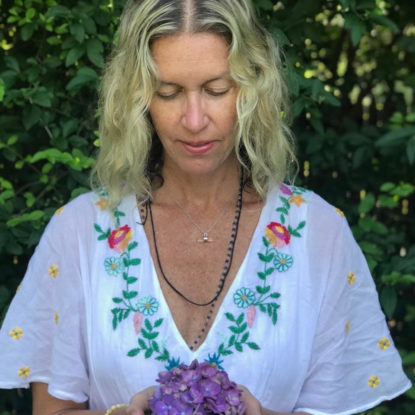 Techniques for finding perfect balance: Menopause, Hormones and Yoga with Karri Jinkins
In this workshop we will investigate specific yoga sequences, breathing techniques and daily diet or herbal remedies that can help us manage hormonal shifts associated with menopause and peri-menopause.
Sunday, Sep 29th 12:30 to 3:00pm
$35, $60 for credit
union square
sign up here
These daily strategies will ultimately help us to arrange the five elements (earth, water, air, fire and ether–that make up our unique constitution) in an optimal way to make us to feel more stable, comfortable and joyful as our bodies transition into the next faze of life. Many of us may believe that discomfort, and hormonal imbalance are a normal part of aging and menopause, however this workshop will help to dispel this common but incorrect belief.
Karri has over 20 years of experience teaching yoga, meditation, Ayurveda and nutritional counseling to people looking to improve their health, as well as to those suffering with conditions such as anxiety, obesity, exhaustion, hormonal imbalances, auto-immune diseases and depression. She specializes in women's health and immune-functioning through all phases of the reproductive, perimenopausal and post-menopausal periods. Karri is a contributing author for the book Yoga Sadhana for Mothers and has written for various digital sites including The Huffington Post and Archetypes. She earned a Bachelor of Arts degree from the University of Wisconsin, Madison. karri@kjinkins.com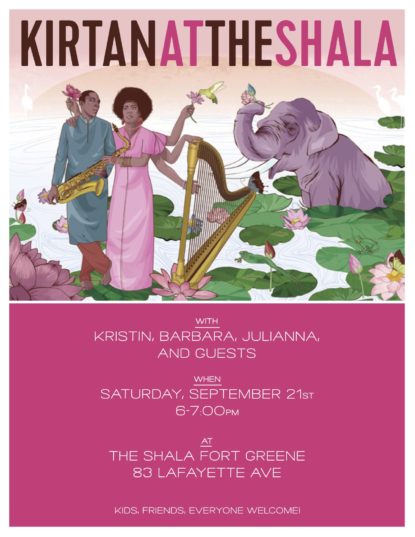 september kirtan
Kirtan with Barbara, Kristin, Julianna, and more. come sing with us!
Saturday, sep 21, 6-7pm
fort greene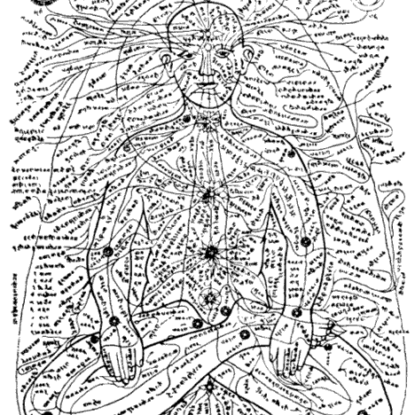 Your Teacher. Your Breath.
A Pranayama Workshop with with Kristin Leigh and Maria Cutrona
sat, sep. 28, 12:30 to 3:30pm
$45; $80 for credit
union square
sign up here
Your breath will always let you know the quality of your mind. Mind agitated, breath will be agitated. Breath fluid, mind will be open and relaxed. The two work together to drop us into the energetics of yoga; the "heart" of the practice.
Exploring the ancient practices of pranayama, we will delve into "breathing with sound," Kapalabhati, and Nadi Shodhana. Clearing energy through this deep work we come into the more subtle experiences of our practice and drop into stillness, resilience, and grace. You are never without your most informative teacher, your breath.
Teaching Skills: Observation, Expectation and Interpretation with Amy Matthews
Becoming skillful at observation requires a willingness to acknowledge our own habits, expectations and preferences. Once we have recognized our own habits of perception, we can begin to practice seeing from different perspectives – and explore meeting people where they are.
sat & sun, Sep 14-15, 1:30-4:30pm
$45 for one, $85 for both, $130 for credit
Union Square
sign up here
In this workshop we will look at "observation" as an important skill that can be practiced, and that is fundamental to being able to work therapeutically with people. Drawing on ideas from Laban Movement Analysis and Body-Mind Centering, we'll explore and practice naming our own perspectives, offering observations, and seeing what therapeutically might arise from the conversation.
Amy Matthews, BMC Teacher, IDME, CMA, RSMT/RSME has been teaching workshops and courses in the US and internationally since 1994. She is a Certified Body-Mind Centering® Teacher, an Infant Developmental Movement Educator, a Certified Laban Movement Analyst, and a movement therapist and yoga teacher.
Amy is the Program Director of Sonder Movement Project, which offers the Somatic Movement Educator and Infant Developmental Movement Educator programs for the School of Body-Mind Centering, and is the co-founder and co-director, with Sarah Barnaby, of Babies Project in NYC – a space dedicated to developmental movement for babies, toddlers, adults and elders.
Amy taught with Bonnie Bainbridge Cohen in Berkeley CA, and was on the faculty of the Laban/Bartenieff Institute of Movement Studies for 10 years. She also co-authored with Leslie Kaminoff the book Yoga Anatomy.
Visit Amy's website at www.embodiedasana.com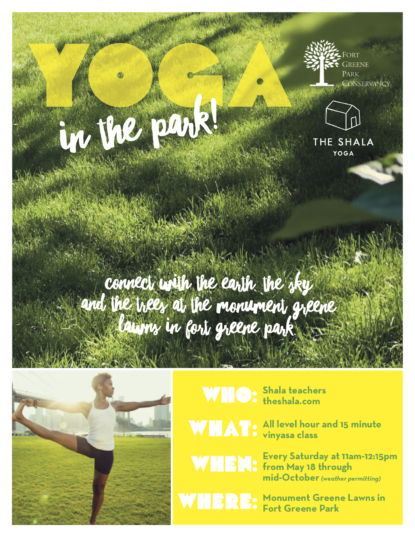 yoga in the park
Connect with the Earth, the sky and the trees at the Monument Greene Lawns in Fort Greene Park. Shala teachers will lead an all level one-hour Vinyasa class every Saturday morning at 11:00am from April through mid-October, weather permitting.
saturdays at 11am
free
monument greene lawns in fort greene park
sign up here
Schedule
May

5/18 Sasha Ginnetti assisted by Susan Raposo
5/25 no class

June

6/1 Jenny Campbell
6/8 Sasha Ginnetti / Christine Hou
6/15 Kristin/Barbara assisted by Mary Chan, Peyton Biederman, Jules, Workneh, Jonathan Sabbagh
6/22 Mary Chan
6/29 Susan Raposo assisted by Lauren Pecorella

July

7/6 no class
7/13 Anna Vomacka
7/20 no class
7/27 Jenny Campbell

August

8/3 Braeden Lentz
8/10 Braeden Lentz
8/17 Lara Torsky
8/24 Angilique Campbell

September

9/7 Braeden Lentz
9/14 Maria Margolies assisted by Paul Kovalski and Jonathan Sabbagh
9/21 Mary Chan assisted by Jenny Meyer
9/28 Susan Raposo

October

10/5 Lara Torsky assisted by Robin Newman
10/12 Alana Kessler assisted by Jonathan Sabbagh
10/19 Annie Piper assisted by Vanessa Tanicien
10/26 Jenny Cambell assisted by Robin Newman