events & workshops
New to yoga?
get your practice going with one of our beginner-suitable classes
2-week ($40) and 1 month unlimited ($140) yoga specials for new students
sign up here
We encourage those brand new to yoga to start out with classes suited to a beginner's needs. The following classes offer a comfortable pace, step-by-step instruction, and a supportive atmosphere. Always let the teacher know if you are working with injuries or specific conditions, and whether or not you prefer to receive physical assists.
Ashtanga | Mysore All Levels: Times for New Students to start the practice below. 

Union Square Mysore Hours: 

Monday-Friday: 6:30am, 8:30am, or 9:30am
Monday-Thursday: 3:30

Fort Greene Mysore Hours:

Monday + Friday: 7:30am
Monday – Thursday: 3:30pm

Fort Greene Basics and All Levels Classes

Vinyasa | Level 1
Vinyasa | All Levels

Monday + Wednesday – 8:30–9:45pm
Thursday – 7:00 to 8:15
Saturdays – 9:00-10:05am
Sundays – 11:00-12:05pm

Community Class by Donation | All Levels
Slow Down | All Levels

Union Square Basics and All Levels Classes

Wind Down | All Levels (Sliding Scale)

Tuesday + Thursday – 8:00-9:00pm
Sunday – 6:15-7:20pm

Wind Down + Meditation | All Levels (Sliding Scale)

Monday + Wednesday – 8:00 to 9:00pm

Vinyasa | All Levels

Friday – 3:45-4:45pm (+Restorative)
Saturday – 4:30-5:45pm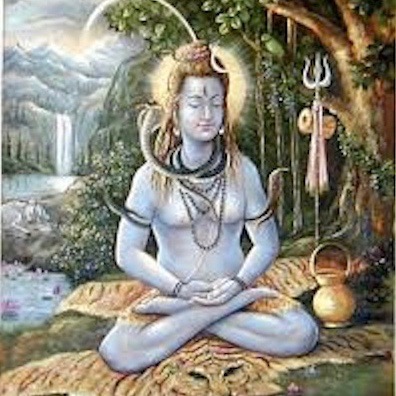 contemplative club: community nights in fort greene
Join fellow community members for these evening meditation gatherings, hosted by a rotation of Shala teachers, at our Fort Greene studio. Next one: Yoga Nidra with Sara, May 4, 6-6:35pm
Free and open to all
ongoing saturday evening (6-6:35pm) meditation and pranayama with a rotation of shala teachers at our fort greene studio.
April 20: earth day meditation with melanie (cancelled for easter/passover)
May 4: Yoga Nidra with Sara
June 1: Yoga Nidra with Sara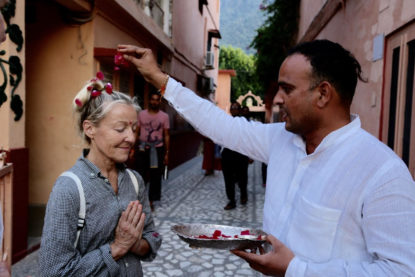 Meditation with Jocelyne Stern
Jocelyne will introduce four different meditations: the forgiveness practice, loving kindness practice, compassion practice, and space meditation. These are mindfulness based practices to bring awareness to the heart, mind, body, and the space around them. Each session will last about 30 minutes.
Mondays, April 15 & 22, 1:30 to 2:00; Fridays, April 19 & 26, 1:45 to 2:15
$15 for drop in; $55 for all four
the shala union square
sign up here
monday april 15th: forgiveness practice
Friday april 19th: loving kindness practice
monday april 22th: compassion practice
friday april 26th: space practice
Jocelyne has been practicing these meditation techniques for fifteen years, and is authorized by Kamala Masters to teach. She has been a student of Ashtanga Yoga since 1988, and studied with Sri K. Pattabhi Jois from 1991 until 2009. She is the co-founder of Ashtanga Yoga New York.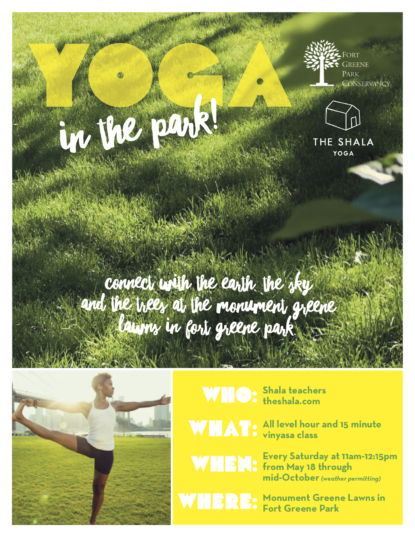 yoga in the park
Connect with the Earth, the sky and the trees at the Monument Greene Lawns in Fort Greene Park. Shala teachers will lead an all level one-hour Vinyasa class every Saturday morning at 11:00am from April through mid-October, weather permitting.
saturdays starting may 18, 11am
free
monument greene lawns in fort greene park
sign up here
Schedule
May

5/18 Sasha Ginnetti assisted by Susan Raposo

June

6/1 Peyton Biederman assisted by Jen George
6/8 Sasha Ginnetti / Christine Hou
6/15 Kristin/Barbara assisted by Mary Chan, Peyton Biederman, Jules, Workneh, Jonathan Sabbagh
6/22 Mary Chan
6/29 Susan Raposo assisted by Lauren Pecorella

July

7/6 no class
7/13 Anna Vomacka
7/20 Barbara/Kristin assisted by Jenny Meyer, Anna Vomacka, Jules, Workneh, Jonathan Sabbagh
7/27 Susan Raposo

August

8/3 Braeden Lentz
8/10 Jen George
8/17 Angilique Campbell
8/24 Susan Raposo

September

9/7 Braeden
9/14 Maria Margolies assisted by Paul Kovalski and Jonathan Sabbagh
9/21 Mary Chan assisted by Jenny Meyer
9/28 Susan Raposo

October

10/5 Lara Torsky assisted by Robin Newman
10/12 Alana Kessler assisted by Jonathan Sabbagh
10/19 Jenny Campbell
10/26 Robin Newman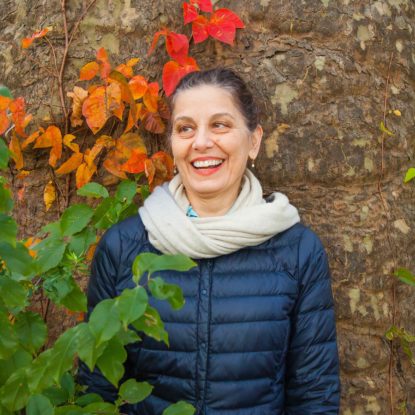 The Cosmos of Healing: Ayurveda Philosophy & Practice with Maria Rubinate
This course is ideal for students and teachers of yoga who are looking to support their practice and their health in general with this sister science of yoga. Ayurveda offers a broader context in which to envision one's practice as well as simple to follow guidelines and health practices that support body, mind and spirit.
Saturday + Sunday, May 4-5, 12:30-3:00, 4:00-6:30, sign up for weekend or individual sessions
The Shala Union Square
sign up here
Saturday, May 4:
12:30 to 3:00: Foundational principles including:
5 element theory, doshic theory, universal qualities, introduction to Prakrti assessment
4:00 to 6:30: Foundations of nutrition including:
Definition of health, guidelines for eating, Agni, 6 tastes. Plus a trip to the kitchen: ghee, kitchari and takra.
Sunday, May 5:
12:30 to 3:00: Foundational practices of Ayurveda including:
Daily routine, seasonal routine, sensory health, guidelines for sleep
4:00 to 6:30: Practical application of Ayurvedic concepts in yoga practice: Using an Ayurvedic lens on yoga practice. Concept of yoga therapy from an Ayurvedic perspective.
Taught by Maria Rubinate, nationally certified Ayurvedic Health counselor and Ashtanga yoga teacher.
Cost for weekend*:
$160: non-accredited for weekend
$260: 20-hours credit for weekend
$50 per individual session
Continuing education workshop for students, teachers, and teachers-in-training, or 20-hour module within The Shala's 300-hour training. Sign up for whole weekend or individual parts, email info@theshala.com to sign up for individual workshop times.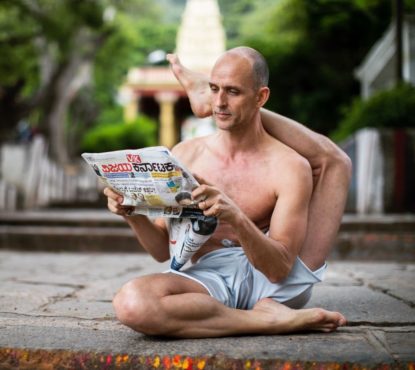 Ashtanga Yoga Intensive with Tim Feldmann
tim will be back at the shala in june teaching a weekend of mysore, led ashtanga, and workshops
June 7-9, 2019
the shala union square
sign up here
Friday:  4:00-6:00pm  | Mysore Style Ashtanga (space limited) $40

Friday: 6:15 to 7:45pm | What is practice/8 limbs + Q&A $35

Sat: 12:15-2:00pm |  Led Primary $40

Sat: 2:30-5:00pm | Talk/common injuries/troubleshooting $50

Sun: 12:15-2:30pm | Inversions and Arm Balances $40

Sun: 3:00-5:00pm: Breathing in asana and pranayama (includes bandhas) $50

Full weekend $280
20-Hour module | credit towards 300 hour certification
(12.5 hours of practice + 7.5 hours of homework)