events & workshops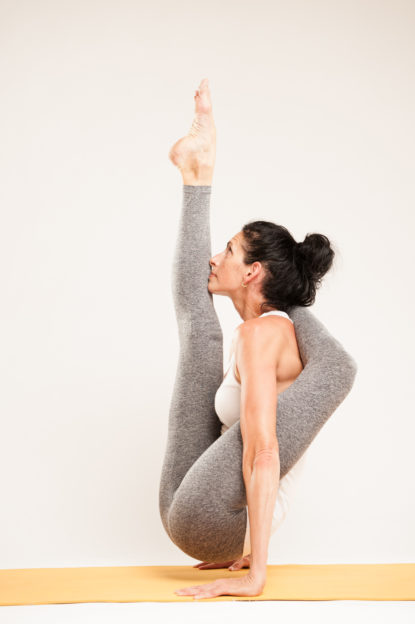 Ayurveda and ashtanga yoga weekend with lisa schrempp
March 23-25
$55 per workshop; $40 for mysore
the shala union square
sign up here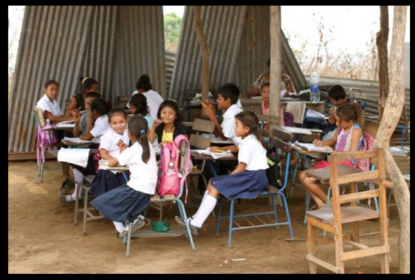 Build a School in costa rica
join us for another community night of yoga and music to raise money to build a school in costa rica.
saturday, november 11th, 6:00 to 9:00
$20 suggested donation
the shala union square
sign up here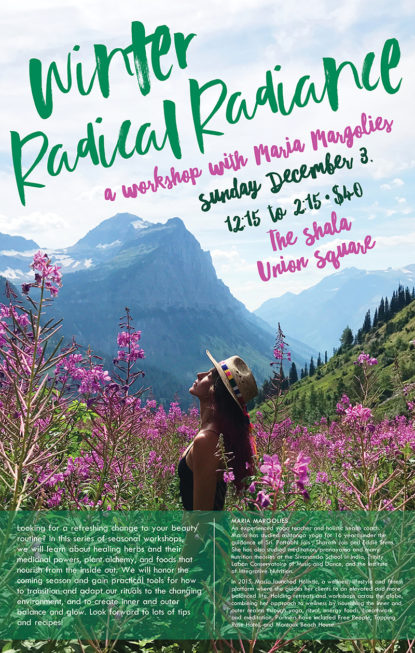 Winter Radical Radiance workshop with Maria Margolies
In this series of seasonal workshops, we will learn about healing herbs and their medicinal powers, plant alchemy, and foods that nourish from the inside out.
Sunday December 3, 12:15 to 2:15
$40
the shala union square
sign up here
Looking for a refreshing change to your beauty routine? In this series of seasonal workshops, we will learn about healing herbs and their medicinal powers, plant alchemy, and foods that nourish from the inside out. We will honor the coming season and gain practical tools for how to transition and adapt our rituals to the changing environment, and to create inner and outer balance and glow.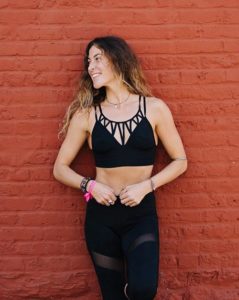 maria margolies
an experienced yoga teacher and holistic health coach. maria has studied ashtanga yoga for 16 years under the guidance of sri. pattabhi jois , sharath jois and eddie stern. se has also studied meditation, pranayama and many nutrition theories at the sivananda school in india, trinity laban conservatoire of music and dance, and the institute of integrative nutrition.
in 2015, maria launched holixtic, a wellness, lifestyle and fitness platform where she guides her clients to an elevated and more balanced life. holding retreats and workshops across the globe, combining her approach to wellness by nourishing the inner and outer realms through yoga, ritual, energy foods, breathwork and meditation. partners have included free people, topping rose hotel, and montauk beach house.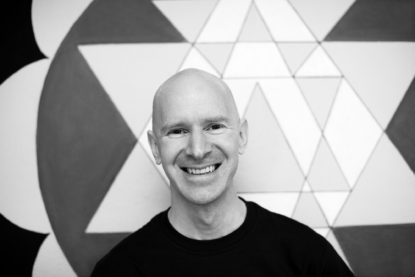 Yoga, Resonance and Inflammation A talk & breathing practice session with Eddie Stern
Friday, February 23rd 6:30 to 8:30
$40
sign up here
When two or more things relate harmoniously, such as when I relate well to you, you to me, or two moons circle a planet, there is resonance. It is a pattern of harmony. Within our body, resonance occurs when our heart rate, the changes of our heart rate (called heart rate variability), our blood pressure, and brainwaves all come together in a coherent signaling pattern. When this happens, there are several amazing things happen: our emotional and physiological resiliency increase; inflammation reduces; cardiovascular health improves; stress reduces; sleep improves; and the nervous system becomes increasingly well balanced. It is quite simple to enter into resonance; yoga, meditation, pranayama and other practices encourage it. However, there is also a specific way of breathing, that if done for about 10 minutes a day, will train your nervous system to quickly return to an equilibrium. In this talk, you'll learn about resonance breathing, and we'll have a practice session that will give you a direct experience of heart-brainwave coherence.
Eddie Stern is a yoga instructor raised in New York City. He studied Ashtanga Yoga, chanting, philosophy and ritual under Sri K. Pattabhi Jois, of Mysore, from 1991-2009, and is the co-founder of Ashtanga Yoga New York, the Brooklyn Ganesha Temple, and the Brooklyn Yoga Club; he co-publishes Namarupa, Categories of Indian Thought, a Hindu art and philosophy magazine; and runs the Urban Yogis project that brings yoga and meditation to young adults and youth in disadvantaged and at-risk-to-violence communities in NYC, with his collaborator, Deepak Chopra. He also directs, along with Barbara Verrochi and Melanie Jane Parker, Breathe, Move, Rest, a health and wellness non-profit. Eddie has published several books on Pattabhi Jois and Astanga Yoga, including a translation of Pattabhi Jois's 1960 treatise, Yoga Mala. His next book on Yoga philosophy and practice (The Little Beginner's Book on Yoga) is due out in 2018. He continues to study with Pattabhi Jois's grandson and successor, R. Sharath Jois.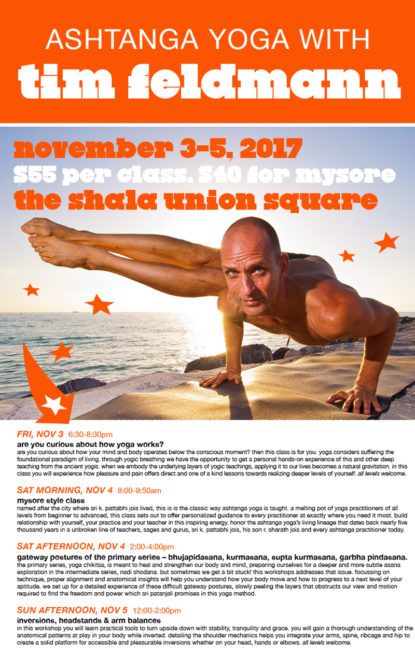 ashtanga yoga with tim feldmann
$55 per workshop; $40 for mysore
union square
sign up here
friday, Nov 3
The Breath of Pleasure & Pain – The anatomy of Our Craving Mind.
6:30-8:30pm
Are you curious about how yoga works? Are you curious about how your mind and body operates below the conscious moment? Then this class is for you. Yoga considers suffering the foundational paradigm of living. Yoga sastra also tells us whatever is 'sweet in the beginning is bitter at the end' and vice versa. How are we suppose to understand this pessimistic outlook on life? And what about pleasure? How does comfort, joy and happiness fit into classic yoga's model for living Through yogic breathing we have the opportunity to get a personal hands-on experience of this and other deep teaching from the ancient yogis. When we embody the underlying layers of yogic teachings, applying it to our lives becomes a natural gravitation. In this class you will experience how pleasure and pain offers direct and one of a kind lessons towards realizing deeper levels of yourself.  All levels welcome.

Sat, Nov 4
Mysore style Class
8:00-9:50am
Named after the city where Sri K. Pattabhi Jois lived, this is is the classic way Ashtanga Yoga is taught. A melting pot of yoga practitioners of all levels from beginner to advanced, this class sets out to offer personalized guidance to every practitioner at exactly where you need it most. Build relationship with yourself, your practice and your teacher in this inspiring energy. Honor the Ashtanga Yoga's living lineage that dates back nearly five thousand years in a unbroken line of teachers, sages and gurus, Sri K. Pattabhi Jois, his son R. Sharath Jois and every Ashtanga practitioner today.

Sat, Nov 4
Gateway Postures of The Primary Series – Bhujapidasana, Kurmasana, Supta Kurmasana, Garbha Pindasana.
2-4pm
The Primary Series, Yoga Chikitsa, is meant to heal and strengthen our body and mind, preparing ourselves for a deeper and more subtle asana exploration in the Intermediate Series, Nadi Shodana. But sometimes we get a bit stuck! the leg just won't go where we want it to or our knees, wrists or shoulders seems more achy than happy when attempting the higher notes of this series, also called the 'Gateway Postures' as they serve as indicators that our body has grown ready for a next level. But what to do when we can't find our body molding those fancy shapes?  This workshops addresses that issue. Focussing on technique, proper alignment and anatomical insights will help you understand how your body move and how to progress to a next level of your aptitude. We set up for a detailed experience of these difficult gateway postures, slowly peeling the layers that obstructs our view and motion required to find the freedom and power which Sri Patanjali promises in this yoga method.
Sun, Nov 5
Inversions, Headstands & Arm Balances
12-2pm
In this workshop you will learn practical tools to turn upside down with stability, tranquility and grace. You will gain a thorough understanding of the anatomical patterns at play in your body while inverted. Detailing the shoulder mechanics helps you integrate your arms, spine, ribcage and hip to create a solid platform for accessible and pleasurable inversions whether on your head, hands or elbows. All levels welcome.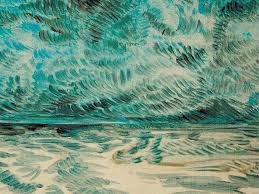 the shala book club
november 18, 6:15-7:15pm
free!
fort greene
the shala book club is back in literary action with two selections from norwegian authors karl ove knausgaard and jon fosse. pick up and read autumn by karl ove and trilogy by fosse, and join us in fort greene on november 18, 6:15-7:15pm, for a rousing discussion. bring a favorite snack and/or beverage if you fancy.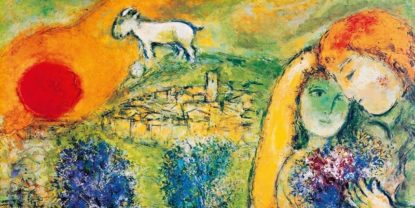 inner work class with emily mcdonnell
Mondays - Oct 9,16,23,30
$20
The shala fort greene
A weekly class 1:30 -3:30 on Mondays in October to explore dream work for artists or anyone interested in deep exploration of the unconscious. Whether you're an actor working on a character, a writer germinating a new idea, or just someone looking for some creative continuity, dream work provides an opportunity to engage with your own material and see where it intersects with your work/life/past/unconscious. We will work with breath, the body, movement, and guided explorations into the imagination. No previous familiarity with dream work is required; this is simply about getting to know new parts of your brain. You can come in with a dream written down, a character you want to work with, an idea for a movie or play or book, or you can just show up and see where the work takes you. You will not to be asked to perform. This class is based on creative dream work done by Kim Gillingham and Marion Woodman and years of shamanic and Jungian practice.
You can sign up ahead of time or just walk in. Show up every week or drop in at any point in the season. Starting off with introductory rate $20. Always email with any questions msemcass@aol.com.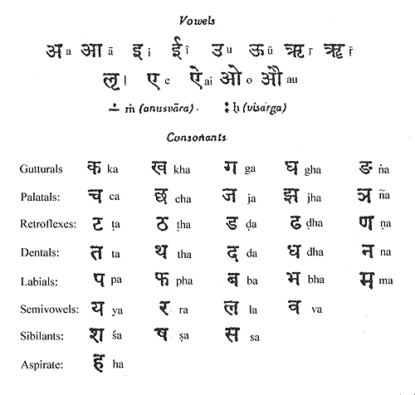 Brush up your Sanskrit! a 6 lesson course taught by jenny meyer
Fridays at 2:30 to 3:30, Oct 27, Nov 3, 10, 17, Dec 1, 8
class card or $15 drop in rate
the shala fort greene
Ideal for beginners and more experienced students, this 6 week course will review essential lessons for developing or improving reading and writing skills.If you have studied Sanskrit and it has fallen into disuse, join us ! If you are new to Sanskrit, please come!
10/27 Introduction to the Devanagari alphabet. Recognizing and learning to write the letters.
11/3 Alphabet introduction continued. Consonant combining.
11/10 Alphabet writing continued. Visarga sandhi
11/17 reading practice continued. noun endings
12/1 reading and writing practice continued. verbs and pronouns.
12/8 putting it all together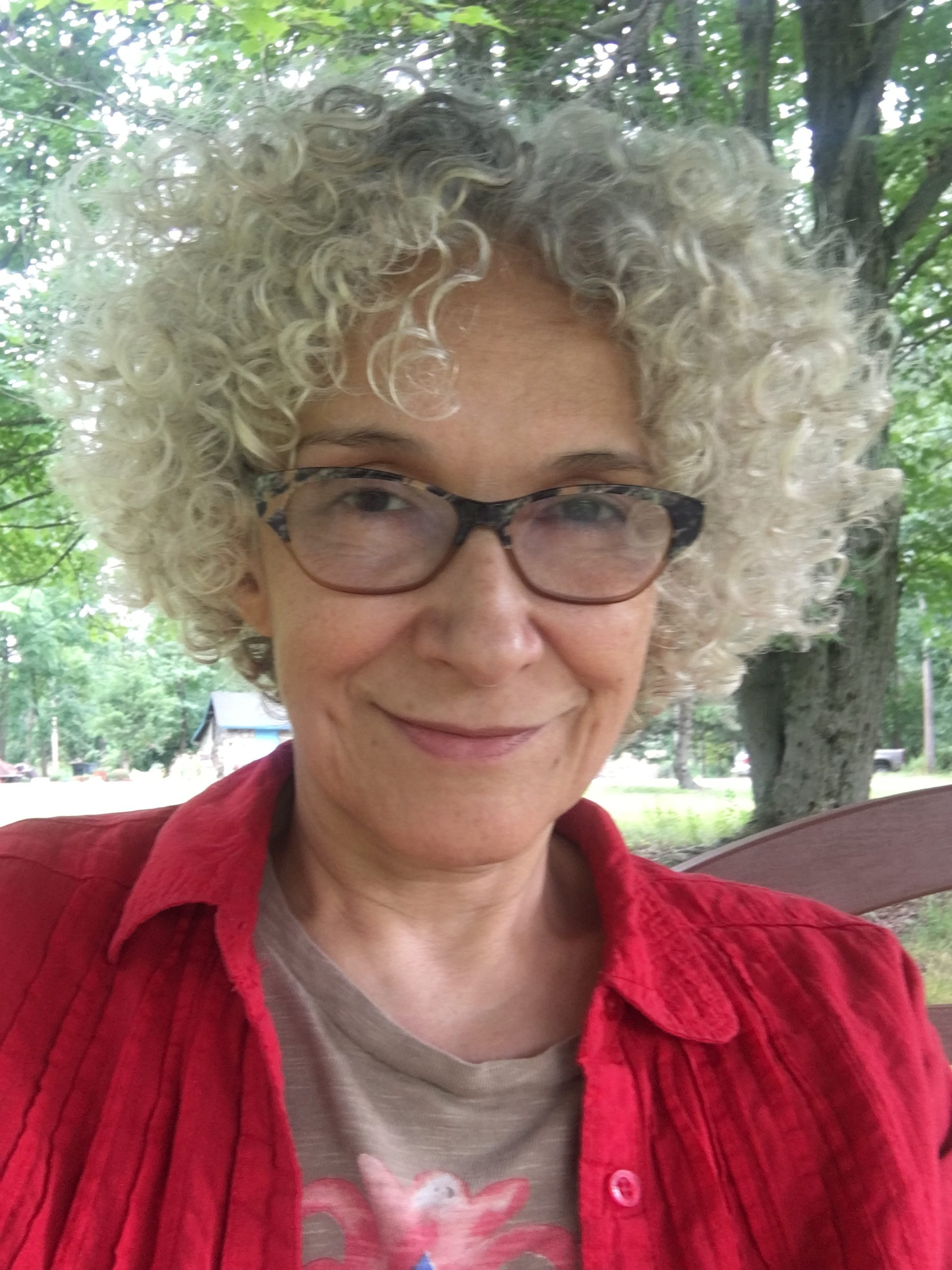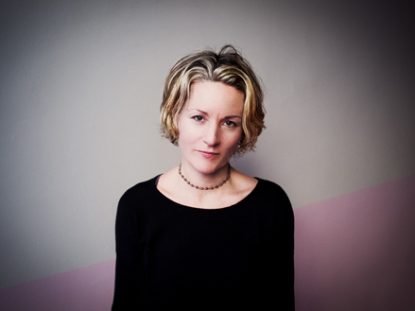 autumn breathe-in with annie piper
Friday, October 27
Union Square
Join us for two back-to-school breathe-ins with Annie Piper, Paul Weinfeld & Leslie Erin Roth.
Friday, October 27
Union Square Shala
7:30-9pm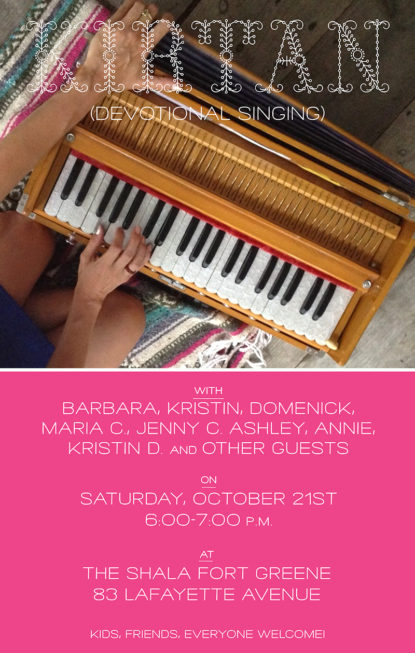 kirtan with shala teachers
Saturday, October 21, 6:00 to 7:00pm
Free
The Shala Fort Greene
come sing with us (kristin l., barbara, domenick, ashley, jenny c., kristin d., annie, maria c. and more)! bring family, friends, kids, partners. everyone is welcome.
6pm-7pm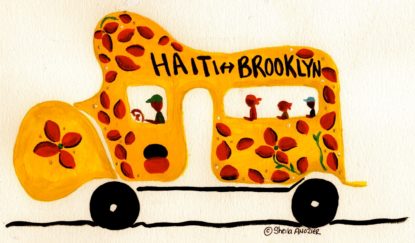 Join in the practice of oral traditions…sharing Haitian Folk Songs
Starting Saturday, October 28th
6:45-7:45 pm
$20
Taught by Sheila Anozier
All welcome. No experience necessary
Fort Greene
join in the practice of oral traditions….come learn haitian folk and vodou songs with sheila.  these folklore songs provide a supply of cultural assets, originality and depth. classes begin with simple warm up exercises.  we will emphasize on articulation and pronunciation of kreyol words, as well as understanding meanings to lyrics of the songs.
sheila anozier was born in new york where she has lived most of her life, but it is haiti she calls home. in haiti, art is prevalent in everything as it is to sheila. she is a performer, dancer, teaching artist, and is currently illustrating her adaptation of a haitian folktales.
notable performances have taken sheila to venues and festivals across the united states and abroad.
it was with bonga jean-baptiste (bonga and vodou drums of haiti) that sheila began performing as a singer on stage the traditional folkloric and vodou songs, and it is with the support and inspiration of master teacher, pat hall, that she has found her freedom in dance and the inspiration to incorporate her singing into her performance. sheila is a 2017 recipient of the nysca folk art apprenticeship grant working with eminent haitian singer and folklorist georges vilson collecting and performing the music and stories of haiti.