events & workshops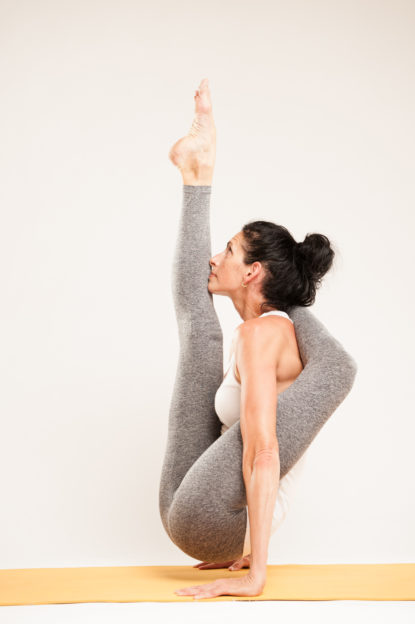 Ayurveda and ashtanga yoga weekend with lisa schrempp
March 23-25
$55 per workshop; $40 for mysore
the shala union square
sign up here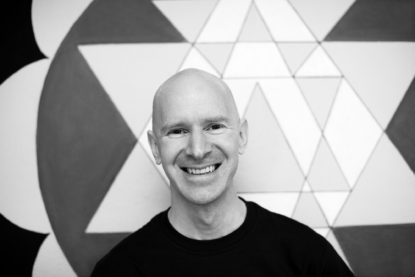 Yoga, Resonance and Inflammation A talk & breathing practice session with Eddie Stern
Friday, February 23rd 6:30 to 8:30
$40
sign up here
When two or more things relate harmoniously, such as when I relate well to you, you to me, or two moons circle a planet, there is resonance. It is a pattern of harmony. Within our body, resonance occurs when our heart rate, the changes of our heart rate (called heart rate variability), our blood pressure, and brainwaves all come together in a coherent signaling pattern. When this happens, there are several amazing things happen: our emotional and physiological resiliency increase; inflammation reduces; cardiovascular health improves; stress reduces; sleep improves; and the nervous system becomes increasingly well balanced. It is quite simple to enter into resonance; yoga, meditation, pranayama and other practices encourage it. However, there is also a specific way of breathing, that if done for about 10 minutes a day, will train your nervous system to quickly return to an equilibrium. In this talk, you'll learn about resonance breathing, and we'll have a practice session that will give you a direct experience of heart-brainwave coherence.
Eddie Stern is a yoga instructor raised in New York City. He studied Ashtanga Yoga, chanting, philosophy and ritual under Sri K. Pattabhi Jois, of Mysore, from 1991-2009, and is the co-founder of Ashtanga Yoga New York, the Brooklyn Ganesha Temple, and the Brooklyn Yoga Club; he co-publishes Namarupa, Categories of Indian Thought, a Hindu art and philosophy magazine; and runs the Urban Yogis project that brings yoga and meditation to young adults and youth in disadvantaged and at-risk-to-violence communities in NYC, with his collaborator, Deepak Chopra. He also directs, along with Barbara Verrochi and Melanie Jane Parker, Breathe, Move, Rest, a health and wellness non-profit. Eddie has published several books on Pattabhi Jois and Astanga Yoga, including a translation of Pattabhi Jois's 1960 treatise, Yoga Mala. His next book on Yoga philosophy and practice (The Little Beginner's Book on Yoga) is due out in 2018. He continues to study with Pattabhi Jois's grandson and successor, R. Sharath Jois.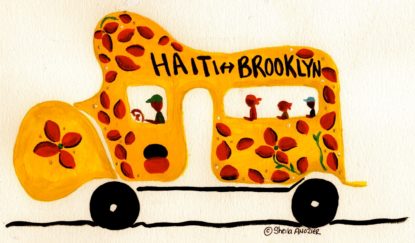 Join in the practice of oral traditions…sharing Haitian Folk Songs
Starting Saturday, October 28th
6:45-7:45 pm
$20
Taught by Sheila Anozier
All welcome. No experience necessary
Fort Greene
join in the practice of oral traditions….come learn haitian folk and vodou songs with sheila.  these folklore songs provide a supply of cultural assets, originality and depth. classes begin with simple warm up exercises.  we will emphasize on articulation and pronunciation of kreyol words, as well as understanding meanings to lyrics of the songs.
sheila anozier was born in new york where she has lived most of her life, but it is haiti she calls home. in haiti, art is prevalent in everything as it is to sheila. she is a performer, dancer, teaching artist, and is currently illustrating her adaptation of a haitian folktales.
notable performances have taken sheila to venues and festivals across the united states and abroad.
it was with bonga jean-baptiste (bonga and vodou drums of haiti) that sheila began performing as a singer on stage the traditional folkloric and vodou songs, and it is with the support and inspiration of master teacher, pat hall, that she has found her freedom in dance and the inspiration to incorporate her singing into her performance. sheila is a 2017 recipient of the nysca folk art apprenticeship grant working with eminent haitian singer and folklorist georges vilson collecting and performing the music and stories of haiti.