Buddhist Studies
OCTOBER 2022-APRIL 2023
Wednesdays | 6:30-8pm
+ Teachers' Track Monthly Mentor + Peer Meetings 
For more information email info@theshala.com
OVERVIEW
The general course is designed for those who wish to deepen their knowledge of Buddhism and/or their commitment to contemplative study. 

The Teachers' Track is offered for those interested in leading meditation or teaching others. The teachers' track is suitable for therapists, social workers, yoga teachers, educators, health care professionals, and anyone seeking to integrate teaching meditation into their lives and/or professions. 
The Shala Buddhist Studies program focuses on:
Immersive study of Buddhist history and philosophy.

Deepening your own meditation practice and applying Buddhist principles to everyday life.

Sharing meditation with others and building skills for effectively teaching meditation (if you choose to follow the teaching track). 
LINEAGE AND ORIENTATION
The Shala's meditation program began in the early weeks of the Covid-19 pandemic. As we practiced in our own homes and stayed connected via Zoom, we quickly realized the beauty and significance of group meditation practice. The Shala's orientation toward meditation is informed by the teachings of preeminent teachers Sharon Salzberg, Pema Chodron, Joseph Goldstein, and Sebene Selassie. 
FACULTY
Shala Teachers
Guest Teachers: Sharon Salzberg, Dr. Constance Kassor, Kate Johnson, Geoff Barstow + others
*Schedule and faculty are subject to change.
TUITION
Drop-ins: $25 (drop-ins welcome)
Full Course: $530
Full Course + Teachers' Track: $1130
Unlimited access to all meditation classes for the duration of the training. Recordings will be available.
Scholarships offered | inquire info@theshala.com
All sessions will be online via Zoom until further notice.
LECTURE & DISCUSSION: Wednesday evenings, 6:30-8pm, will include lecture, group discussion, and meditation practice.
TEXTS
Course texts will include original discourses of the Buddha as well as contemporary interpretations and commentary. Monthly suggested reading will be posted under Course Outline on the right hand column.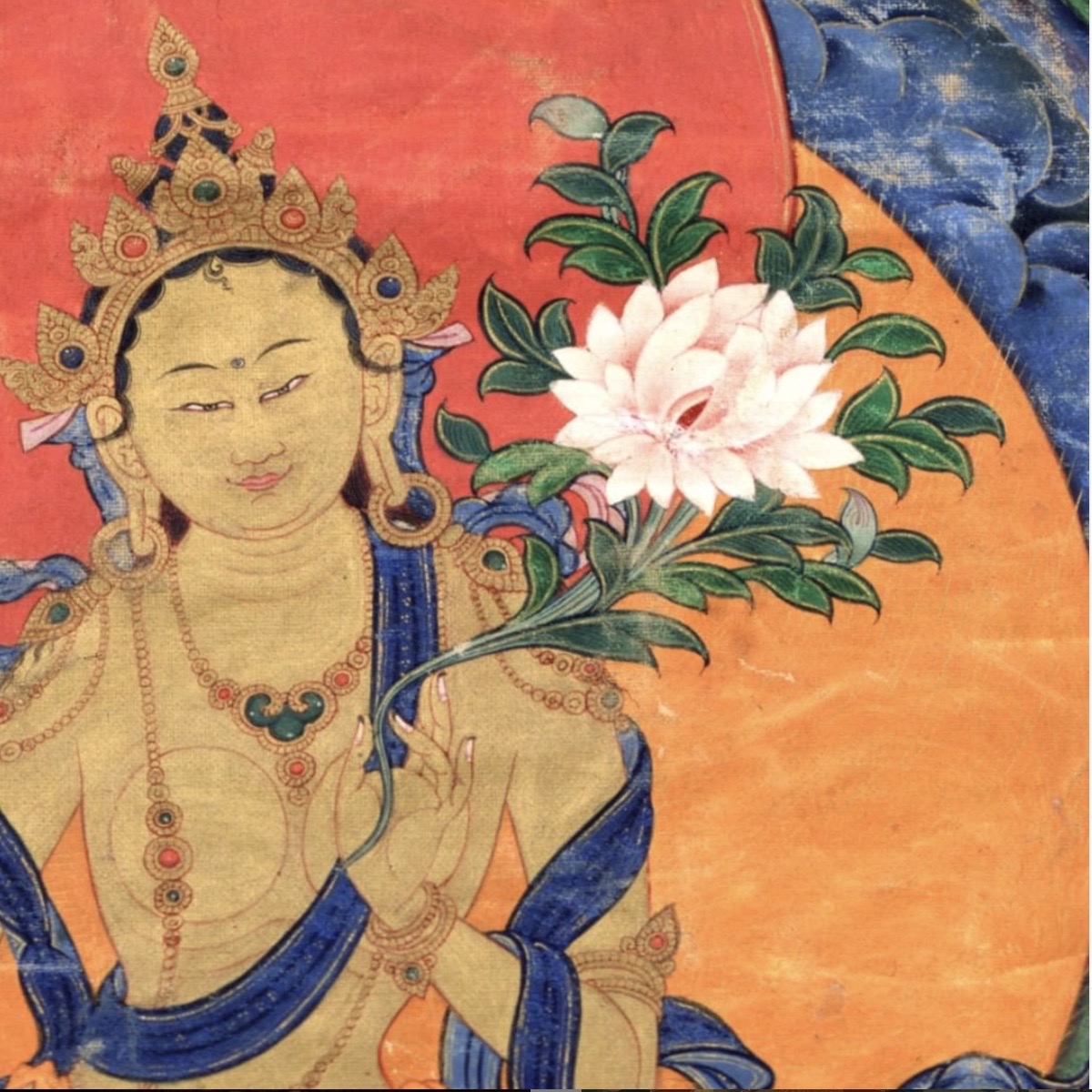 COURSE SCHEDULE
October-April 2022-2023
October 26
November 2, 9, 16, 30 
December 7, 14, 21
January 4, 11, 18, 25
February 1, 8, 15, 22
March 1, 8, 15, 22, 29
April 5, 12, 19
GENERAL COURSE OUTLINE
Part 1: October-December: Review of History of Buddhism and Foundational Teachings
Part 2: January-April: Deep dive into The Way of the Bodhisattva + the Paramitas
Note: this translation of The Way of the Bodhisattva is recommended but any translation is acceptable.
TEACHERS' TRACK: ART OF TEACHING 
Experiential learning

Studying and interpreting texts

Writing and giving dharma talks

Lead sitting groups 

Attending smaller group meets for practice, practice teaching, community involvement, and home study between weekends 

Practical skill-building

Apply Buddhist philosophy and practices in developing meditations for field of study or profession 

Develop confidence, voice, and an authentic approach to teaching 

Learn adaptive methods for facilitating classes for a variety of audiences

Flexible application

Explore how to bring the dharma into everyday life at work, at home, and in community

Expand access to underserved populations

 
Includes once monthly:

Meetings with lead teachers

Meetings with peers

Scripted meditations based on teachings from Wednesday evenings
Time commitment: Daily meditation practice, weekly Wednesday evenings, one monthly meeting with teachers, and one monthly meeting with peers.