retreats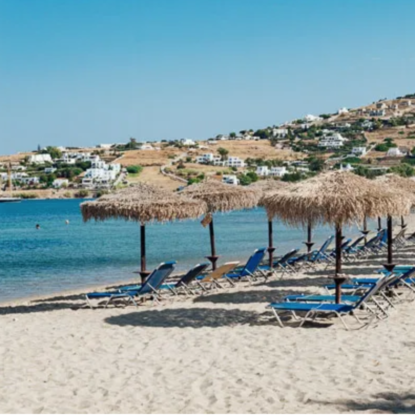 Greece Retreat with Annie, Barbara & Kristin
July 10-17, 2022
Greece Yoga Retreat
With Annie, Barbara & Kristin
At Okreblue, Paros
July 10-17, 2022
All Levels Welcome
Accommodations
Double: $2030
Single: $2700
Please email info@theshala.com if you would like to join us.
$500 non-refundable deposit to hold your spot. 
Full payment is due 6 weeks prior to retreat, no refunds.
Includes
Daily Yoga

Morning practice, pranayama, meditation & philosophy

Evening slow vinyasa, restorative, yin yoga, and kirtan

Brunch & Dinner: a selection of organic, plant-based dishes, fusing exotic Indian flavors with the tastes and character of traditional Greek cuisine

Accommodations
Other amenities and activities 
Explore the island of Paros best known for its endless beaches and traditional villages. Read, wander, sleep, and swim in the Aegean Sea. 
Reach out to us with any and all questions!  This will book up quickly, so if you're considering it even a tiny bit, email us at info@theshala.com.back, and we'll talk travel logistics, cost, accommodations etc etc.]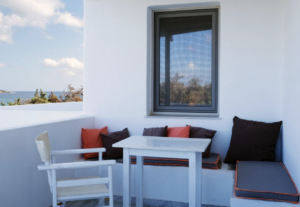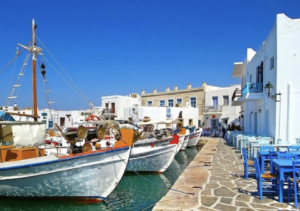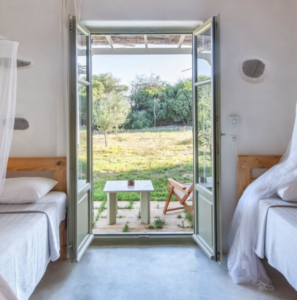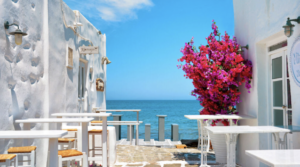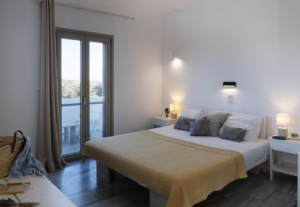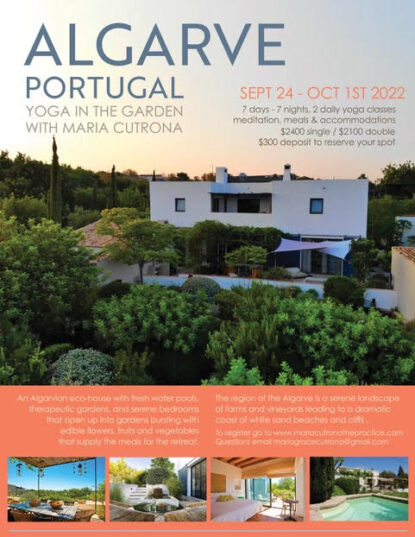 Portugal Retreat with Maria Cutrona
Retreat to an eco-house in the Algarve. 7 days, 2 daily yoga classes, meditation, meals and accommodations. $2400 single, $2100 double, $300 non-refundable deposit to reserve your spot. Amenities included: fresh water pools, therapeutic groves, serene bedrooms that open out onto fragrant edible gardens.
September 24-October 1, 2022
Algarve, Portugal