this back-to-school feeling has got us thinking about eddie stern's spring 2017 lecture on karma, dharma, and social action (and monads, dyads, triads, and tetrads!).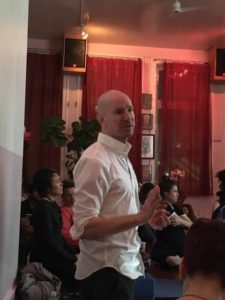 "Remember: Keep your spiritual goals in your mind and heart; offer all actions to the Lord, or the unknown; don't be concerned about gaining a particular result from your actions; be free from possessiveness; be calm."
thank you, eddie, for preparing such a brilliant and mind-bending presentation for us. we can't wait to have you back!