ashtanga at the shala
ashtanga yoga at the shala is taught in the traditional mysore and led styles, according to the method developed by sri k. pattabhi jois and continued by r. sharath jois, saraswathi rangaswamy, and manju jois.
sri k. pattabhi jois was a prominent student of sri t. krishnamacharya, who is considered by many to be the father of modern yoga. in 1948, sri k. pattabhi jois opened the ashtanga yoga research institute in mysore, india, where he developed a precise, therapeutic method of yoga well-suited to students of all ages, skill levels, and states of health. the word "ashtanga" translates as "the eight-limbed path," which is described by patanjali in the yoga sutras.
the customary means of transmission occurs under the direct guidance of a teacher. the practitioner is given postures according to a rhythm that respects his/her individual abilities and requirements, with a strong emphasis on the integration of breath and movement (vinyasa). this particular approach to yogasana has gained a rather undeserved reputation as prohibitively difficult. however, the practice can be as gentle or as challenging as one chooses. when practiced correctly and consistently, this subtle and vigorous yoga brings strength and flexibility to the body, and clarity and steadiness to the mind.
sri k. pattabhi jois taught ashtanga yoga in two ways: mysore-style and led classes.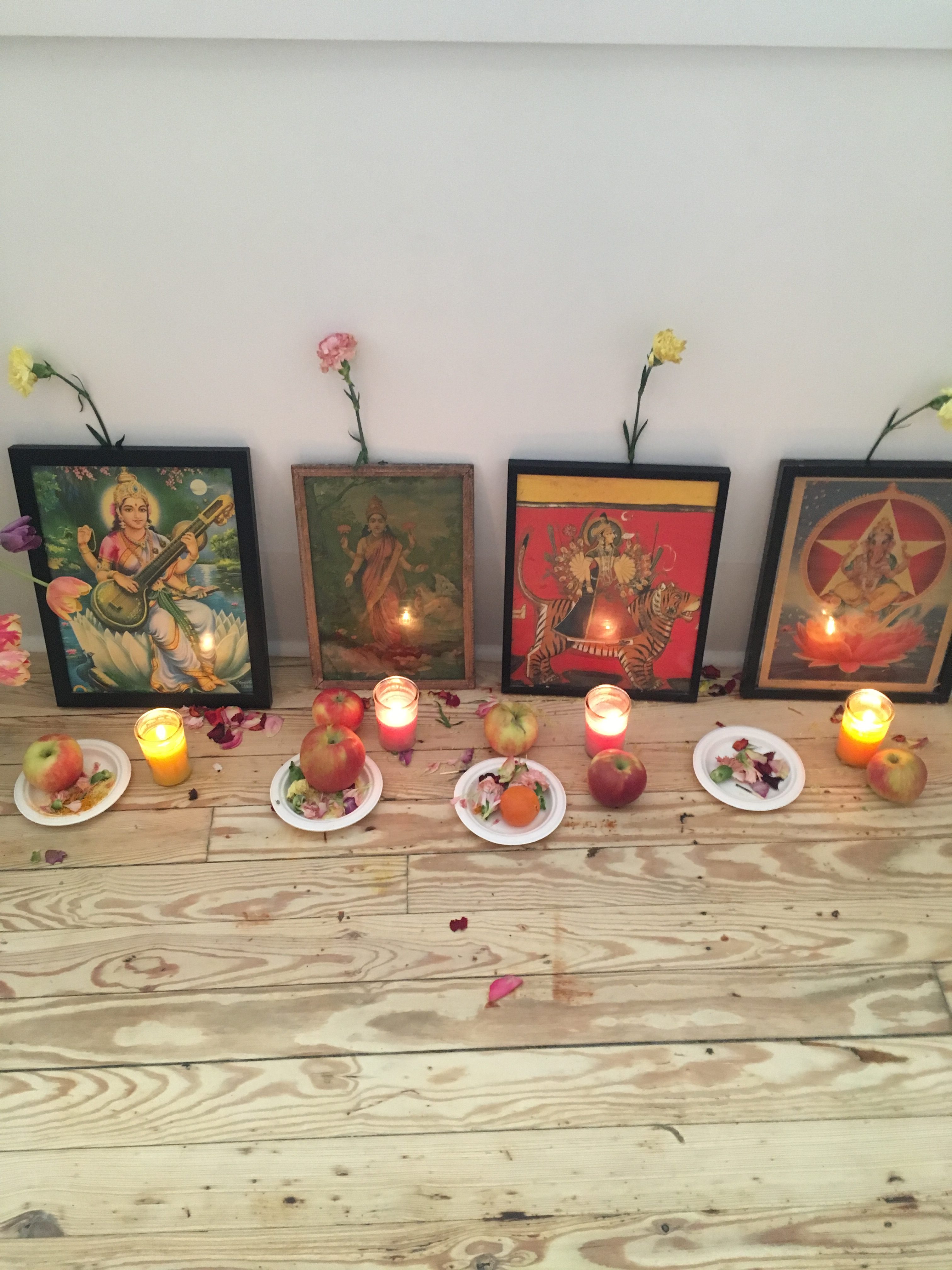 ashtanga | mysore all levels
(beginners welcome)
Suitable for all, Mysore Ashtanga format is a one-room schoolhouse, with practitioners just starting out on the set sequence studying alongside practitioners well into Third and Fourth Series under the guidance and support of a skilled teacher. Mysore ashtanga is a moving meditation where each pose is strung together on the the thread of breath. Students will learn the traditional sequence of Ashtanga slowly and methodically.  All students are welcome; come as you are.
Students new to mysore ashtanga:
Please note that Mysore Ashtanga is not a drop-in class unless you have an existing mysore ashtanga practice.
Mysore practice is unique in that its potency lies in making a consistent commitment of 3-6 days a week. This is a requirement. We ask that you allow at least one month of dedicated practice to see if the method is right for you. You are welcome to come observe to see if you would like to try it.
no knowledge of the sequence is necessary to begin.
beginners will learn parts of the primary series incrementally, with new postures being slowly and deliberately added over time. (students interested in ashtanga should attend mysore sessions regularly before considering led classes.)
we encourage new students to observe a session during designated hours and speak to a teacher about initiating practice.

allow 45 minutes to 1 hour for practice in the first week or two. the duration of one's practice will lengthen as new postures are added.
ashtanga | led classes
unlike the traditional mysore-style, students practice the entire primary series in a synchronized fashion under the instruction of a teacher. this approach provides an opportunity to hone your practice by following the "vinyasa count" as it is traditionally taught. this emphasis on efficient, rhythmic movement helps to do away with habits and with unconscious fidgeting between postures.
[Level = Intermediate/Advanced] Students will be guided through the full Ashtanga Primary Series according to the rhythm of the traditional Sanskrit count. Suitable for intermediate and advanced students with an existing Mysore Ashtanga practice.
Ashtanga | Half Primary/Half Intermediate
[Level = Intermediate/Advanced Level] An equal blend of fortifying Primary and uplifting Intermediate. Students will enjoy the first half of Primary up through Navasana according to a strictly counted, fast-paced vinyasa to prepare for the external hip openers and strengthening backbends of Intermediate. A great sequence for releasing tight hip flexors, opening up the whole back, and developing overall balance and agility. Appropriate for intermediate and advanced students.
moon days:
There is no practice on new or full moons.
january
saturday 5 – new
monday 21 – full
february
monday 4 – new
tuesday 19- full
march
wednesday 6 – new
wednesday 20 – full
april
friday 5 – new
friday 19 – full
may
saturday 4 – new
saturday 18– full
june
monday 3 – new
monday 17 – full
july
tuesday 2 – new
tuesday 16 – full
wednesday 31 - new
august
thursday 15 – full
friday 30 – new
september
saturday 14 – full
saturday 28– new
october
sunday 13 – full
sunday 27 – new
november
tuesday 12 – full
tuesday 26 – new
december
thursday 12 – full
thursday 26 – new