Chai is not only delicious, its ingredients are a boon to digestive health and wellbeing. Chai's traditional spices alleviate many of the acidic aspects of caffeine, support digestive health, kill certain harmful bacterias, and encourage glowing skin. Ayurveda identifies our digestive track as our "inner skin" which is a companion to our outer skin. This means that our digestive wellbeing is reflected in our skin's appearance and that the way we treat our skin can protect our overall health. Since taking a Mysore trip together in 1995, Lisa and Kiki have spent many Saturday mornings drinking chai and creating facemasks and beauty oil blends. Come drink chai, learn new recipes, and try a nourishing mask for your skin type. This workshop will be delicious and informative, as well as brighten your countenance with the moon's soma glow.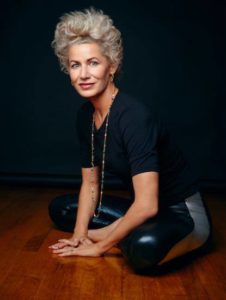 Kiki Flynn Bio: Downtown New York in the 1980s was a small world. In 1985 I graduated NYU, lived in the East Village and performed theatre and dance while continuing to study dance and yoga. At that time, Lisa and I attended the same Haitian dance class and I was mesmerized by her grace and ability. A few years later we would find ourselves together at Jivamukti Yoga where we studied and eventually taught. Our friendship grew in our shared commitment to Ashtanga yoga, daily practices as well as art and culture. Lisa was my guide on my first trip to Mysore in 1995 and years later we were in Mysore together in the final days of our teacher Pattabhi Jois's life.  Ours is a friendship that spans shared lives of yoga.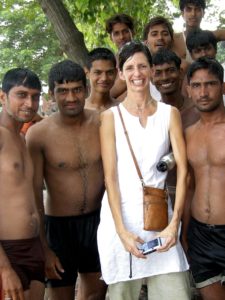 Lisa began her studies of yoga in 1985 with David Life and Sharon Gannon of Jivamukti Yoga and has been practicing Ashtanga Yoga since 1992. She made her first trip to Mysore, India to study with Sri. K Pattabhi Jois and Sharath Jois in 1993. After several trips to Mysore, Lisa received Sri K Pattabhi Jois's blessing to teach in 1997, and received Level 2 Authorization from Sharath Jois in 2009. With over 18 years of experience in Ayurveda, Lisa is a seasoned practitioner and has studied extensively with Dr. Vasant Lad, Dr. Sunil Joshi, Dr Anil Kumar and Dr. Robert Svaboda. In addition, she holds a Yoga Therapy Certificate from B.K.S. Iyengar which was granted in 1996. Lisa is extremely grateful to her teachers and their teachers for passing on the sciences of Yoga and Ayurveda.