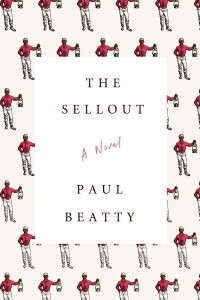 with our next book club meeting slated for october 1, we are excited to announce paul beatty's the sellout as our summer reading selection.
described by Kevin Young of the New York Times as a "metaphorical multicultural pot almost too hot to touch," the sellout most certainly stands on its own. we have, however, selected two powerful supporting texts to be read alongside beatty's brilliant satire: citizen by claudia rankine and between the world and me by ta-nehisi coates.
please read one, two, or all three books in preparation for our discussion and potluck in september! date and time TBD.